ABC leader sacked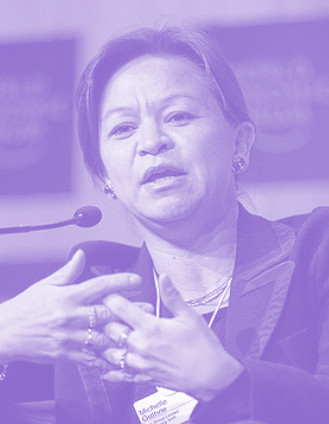 UPDATE 27/09 - ABC chairman Justin Milne has resigned after Fairfax Media revealed he told former managing director Michelle Guthrie to "get rid of" high-profile presenter Emma Alberici because her reporting had upset the Federal Government.

ORIGINAL 24/09 - ABC executives have sacked managing director Michelle Guthrie halfway through her term.
Ms Guthrie said she was "devastated" and considering her legal options after ABC directors decided it was not in the best interests of the network for Ms Guthrie to continue.
"While my contract permits the board to terminate my appointment without cause and with immediate effect, I believe there is no justification for the board to trigger that termination clause," she said.
"At no point have any issues been raised with me about the transformation being undertaken, the Investing in Audiences strategy and my effectiveness in delivering against that strategy.
"As the first female managing director of the ABC, I felt a tremendous responsibility and unique privilege to lead Australia's most important cultural institution.
"At all times I have promoted the ABC's importance to the community, including having to defend and protect the ABC's independence."
ABC chairman Justin Milne said Ms Guthrie's "leadership style" was a factor in the decisions.
"The board felt in the end that her leadership style was not the style that we needed going forward," he said.
"We needed a different leadership style and that is the decision of the board."
Mr Milne also criticised Ms Guthrie's relationship with the Federal Government.
"I think Michelle tried hard and was involved with government," he said.
"In an ideal world, I would like to see our relationship — I think the relationship between the ABC and Government is, on the one hand, difficult because of course we need to be independent from government, but it is an important relationship because the government funds us."
He said political leaders did not have any involvement in the decision to sack Ms Guthrie.
ABC Melbourne broadcaster Jon Faine welcomed the departure, saying he had never seen morale so low.
"Quite clearly the ex-managing director had no appreciation of output, very little interest in it, showed no interest in content, showed no interest in journalism, showed no interest in the actual nuts and bolts of this organisation," he said.
"She was obsessed with platforms, structures, flow charts.
"If you went to meetings with her you would never say anything, you'd look for leadership and inspiration, you'd look for a contribution and you would never get one."