ACT should be IT hub

Print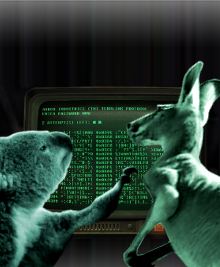 The public sector risks a brain drain in IT if efforts are not made to prevent it.
Assistant Minister for Digital Transformation Angus Taylor says departments and agencies need new ways to keep talented IT workers on the payroll.
"The private sector is well ahead of us in terms of signing up talent," he said.
The government's Digital Transformation Agency is working to attract more tech workers and improve the technological literacy of their bosses.
It is expanding IT entry-level positions and increasing training in an effort to recruit 250 entry-level tech staff into agencies in the next year.
Mr Taylor said the government needs a new understanding of contracting that allows smaller tech players to access projects to upgrade digital infrastructure.
The government has been looking to break big IT projects down into smaller components.
"You need to be able to contract in a clever way, with smaller contracts and shorter timeframes," Mr Taylor said.
"This contracting skill is one of the key skills we need to develop inside government."
Mr Taylor said Canberra should be a world-class IT hub.
"This is a huge opportunity for Canberra. Government will always be a big part of Canberra's economy but so too can IT."