Andrews announces cyber shift

Print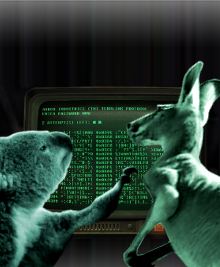 The Federal Government is considering giving new surveillance powers to the ATO, Border Force and others.
The government has put forth its first proposals under sweeping new surveillance reforms.
It says it is considering giving Border Force, the tax office and other agencies access to telecommunications data, or other electronic surveillance powers.
Home Affairs minister Karen Andrews has released a discussion paper on the plans, available here in PDF form.
The government says it wants to repeal a "patchwork" of surveillance laws including the Telecommunications (Interception and Access) Act 1979 , the Surveillance Devices Act ,"and relevant parts of the ASIO Act", and replace them "with a single, streamlined and technology neutral Act."
It will be the "most significant reform to Australia's national security laws in more than four decades", the government says.