Andrews outlines power payments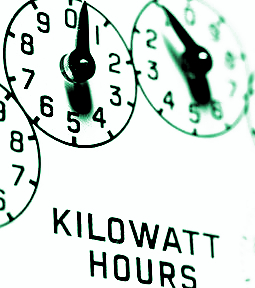 The Victorian Government says it will pay people to find better power deals, in a plan the Opposition has labelled a "bribe".
Premier Daniel Andrews says Victorian households will be offered a $50 bonus for visiting an energy comparison website.
The election-year scheme is expected to cost $48 million and be outlined in next month's budget.
Households will be paid to use the Energy Compare website - which shows the best tariff based on their electricity and gas use - between July and December this year.
Users will still be eligible the $50 bonus if they do not take up an offer or switch plans.
Premier Daniel Andrews said typical households could save around $330 a year by using the website.
"So many of our energy retailers bank on consumers not having the time or the know-how to shop around and get a better deal. We're putting an end to that," he said.
Over 700,000 people have used Victorian Energy Compare in the past three years, and authorities say around 70 per cent have saved money by switching retail offers.
The Government expects up to one million Victorian households will receive the bonus, which could see the Government forced to fork out more than the $48 million it initially budgeted.
Mr Andrews said it would be a good thing if the state was forced to spend more.
"If this is over-subscribed, that would be fantastic. That would be a great outcome," he said.
"I want every household to be on the best energy deal they could possibly be on."
Opposition spokesperson David Southwick said the scheme would not outweigh the rising cost of power due to the closure of the Hazelwood power station.
"Today's announcement by Daniel Andrews is nothing more than an election bribe, attempting to win over voters who are paying for more than they ever have for power under his government," he said.
"If he thinks this is going to fix everything, then he's absolutely dreaming."
The new budget measures should also include $22 million to increase the utility relief grant cap from $500 to $650.
The program helps households and families pay their bills at times of unexpected hardship.
Victorian Council of Social Service chief Emma King says the programs will protect people on the poverty from being "fleeced" by power companies.
"Fifty dollars for many people might not sound like much, but when you don't have much money, when you are struggling to pay your bills, it makes a really big difference," she said.