ATO issues threaten tax time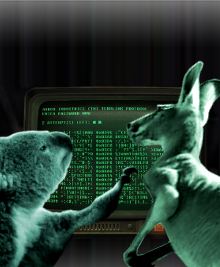 Tax time is looming for the ATO, as it scrambles to recover from a disastrous pre-Christmas online meltdown.
The ATO's online systems collapsed in mid-December, causing ongoing outages as recently as last Thursday.
In-house technicians and experts from Hewlett Packard have been working to restore capacity.
But the clock is ticking, with the finances of millions of Australian taxpayers and businesses facing chaos if they cannot lodge tax returns from July 1.
The agency says it is "confident" that businesses and taxpayers will be able to lodge and receive tax returns on the day, while ATO insiders have told Fairfax reporters that the office should be able to avoid postponing tax time 2017, though it will come at the cost of the rest of the IT program for the year.
Fairfax reports say a key computer domain was so badly hit that the ATO is yet to recover its test and development capacity.
This means the ATO's work program for 2017, including the tax return plans of millions of workers and businesses, remains unclear.
ATO technical leaders have allegedly been told to drop other projects.
ATO chief information officer Ramez Katf has confirmed that "development environments" of the office's systems are not fully restored.
"We are very aware of the expectations of the community and stakeholders regarding the availability of our systems, and fully recognise that delivering Tax Time 2017 is the most important work we are committed to deliver this year," he said.
"We are confident that taxpayers will be able to lodge their returns and receive refunds from 1 July."