Battery boom coming soon

Print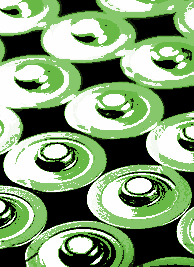 A new study says the uptake of high-capacity renewable energy storage for homes will increase significantly next year.
Just as Australia leapt to install rooftop solar at incredible rates in the last few years, experts now expect home storage to take off too.
US research firm Greentech Media says Australia's energy storage market is extremely fertile.
It says the consumer market, particularly households, is currently filled with oversized systems, meagre feed-in tariffs, fixed network charges and high electricity prices that continue to rise.
It predicts that the battery storage residential market for will shoot from 1.9MW this year to 44MW in 2016, all the way up to 800MW for the overall market by 2020.
The report's author, energy storage analyst at GTM Research Brett Simon, says international players - Tesla, Panasonic, Enphase Sunverge, Kokam, LG, and many others - have noticed Australia's nascent market.
Local battery developers Redflow and Ecoult are expected to ramp up as well.
"In mid-2015, a significant number of storage system vendors announced residential products for the Australian market. Some of these products are available already, and more will enter the market in early 2016," Simon told reporters.
"Furthermore, it's notable that Australia's electricity retailers are starting to offer energy storage systems for their customers, including major players like Ergon Energy, AGL, and Origin Energy."
Other energy firms including Synergy and Alinta are planning to do the same, while the ACT and SA governments have voiced their support for storage too.
"The coming policy shift for feed-in tariffs significantly improves the case for energy storage across the nation, as customers with solar PV seek an improved financial outcome by storing and consuming stored energy at times of high electricity prices, rather than selling solar-generated electricity back to the grid for little or zero remuneration," Simon says.
"Economics still remains a major challenge for widespread storage uptake, but costs are expected to decline, as more players and products enter the market in 2016 and beyond," the report stated.
"At present, Australia lacks significant incentives for ancillary services, reducing the potential for the utility-scale energy storage market. South Australia's recent policies that incentivise storage may provide a roadmap for other states to follow, but the future policy framework is unclear."
Greentech Media says Australia could be the perfect "test case" for international developers.
"Innovative channel strategies and other business models tested over the next few years will offer valuable results for utilities, developers, retailers and regulators that seek increased energy storage deployment," the report said.