Bold copper claims boost NBN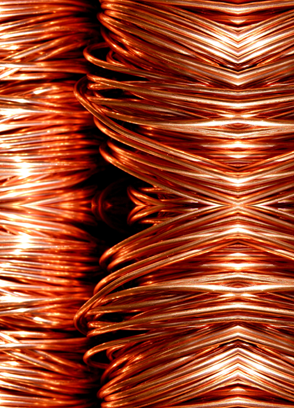 NBN Co has commissioned research that shows its high-speed copper option is a good idea.
A new report by Ovum - commissioned by NBN Co jointly with UK telco, BT - predicts an explosion in new internet technologies over the next five years.
NBN Co has been trialling the G.fast 'ultra-fast copper' for over a year and has recently started testing XG.FAST in experimental conditions.
It says G.fast will underpin its planned fibre to the curb (FttC) network to 700,000 premises.
"In 2021, Ovum expects G.fast to be supporting nearly 29 million subscribers, representing 3 per cent of the global fixed broadband market," the Gigabit Networks report (available here in PDF form) says.
"As an emerging technology, the growth in new G.fast subscribers is expected to accelerate in each year, rising from 330,000 in 2017 to nearly 11.5 million in 2021."
NBN Co chief technology officer Dennis Steiger said; "It is very challenging to deliver fibre into every home. Having the option to use G.fast in a fibre-to-the-building or FttC setting is a great option for any operator."
"With G.fast able to deliver fibre-like speeds at a lower cost and time to deploy, it's little surprise the technology is attracting strong global interest."
"About 11 per cent of broadband services in Western Europe may be delivered via G.fast within five years, with a number of major markets already including the technology in their upgrade plans," the report says.
Meanwhile, respected Australian business writer Alan Kohler says he was wrong about the NBN, calling it "an albatross around the nation's neck".
"The numbers are simple, and inescapable," Kohler wrote in an opinion piece for The Australian.
"The NBN will end up costing $50 billion, of which $30 billion is government equity and $20 billion will be debt, still to be raised.
"After about 2020, it will have eight million customers. At the moment the average access charge is $43 per month (versus Telstra's $15 a month for ADSL, which is why TPG's share price crashed).
"By 2020, that $43 can perhaps be got up to $50, so $600 a year. Total revenue, therefore, of $4.8bn."
"Telstra has to be paid about $2 billion a year in rent for its pipes and ducts, and the cost of running the NBN and maintaining the network is expected to be about $1 billion a year. Assuming interest on the debt of $800 million (at 4 per cent), that leaves a net profit of $1.2 billion, or 4 per cent return on equity of $30bn.
"To sell the network, as it intends, the government would probably need to write it down by $20 billion so the ROE is 10 per cent."