Broadband confusion widespread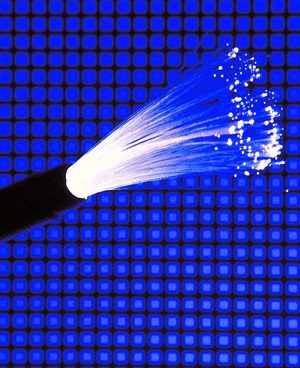 The ACCC says 80 per cent of consumers are confused about broadband speed information.
Recent Australian Competition and Consumer Commission (ACCC) consultations on fixed broadband speeds have found people want want speed information to be presented in a simple, standardised format to enable them to easily compare offers.
"The ACCC is concerned that the use of vague speed claims is not providing consumers accurate, comparable, or useful information. Four out of five consumers have trouble comparing broadband speeds and this is causing a high level of complaints, confusion, and dissatisfaction," ACCC Chairman Rod Sims said.
"Consumers believe they aren't getting what they sign up for, and pay for, when it comes to home internet speeds. It is time the industry met consumer demand for accurate information about broadband speeds so consumers can compare offers and make informed decisions about their internet services."
The ACCC has developed six principles to guide ISPs on their marketing;
Consumers should be provided with accurate information about typical busy period speeds that the average consumer on a broadband plan can expect to receive
Wholesale network speeds or theoretical speeds taken from technical specifications should not be advertised without reference to typical busy period speeds
Information about the performance of promoted applications should be accurate and sufficiently prominent
Factors known to affect service performance should be disclosed to consumers
Performance information should be presented in a manner that is easily comparable by consumers, for example by adopting standard descriptive terms that can be readily understood and recognised, and
RSPs should have systems in place to diagnose and resolve broadband speed issues.
The ACCC has started discussions with the Federal government about the possible introduction of a fixed broadband performance monitoring and reporting (BPMR) program in Australia.
The full report on the consultations is available here.