Call to widen My Health window

Print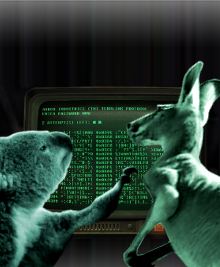 A Senate committee has recommended Australians be given another year to opt out of the My Health Record system.
Every Australian with a Medicare card will have a record containing their medical history created for them unless they opt out by mid-November.
But that time frame should be extended to boost awareness of the scheme, particularly among vulnerable groups, a Senate committee found.
"[We are] making sure that people are fully aware of their options and of what the My Health Record means," Greens senator Rachel Siewert said.
"That will enable people to make fully informed decisions, but also making sure it gives the Government time to take up some of the recommendations."
Health Minister Greg Hunt rejected the call for a 12-month extension.
"The opt-out date has already been extended and the opt outs are travelling at a significantly lower rate than expected," he said through a spokeswoman.
The committee also said teenagers' medical details should not be made automatically visible to their parents.
Parents who register their child for a My Health Record could potentially administer it until age 18.
Shadow Health Minister Catherine King said Labor would support tightening access to teenagers' records.
"Particularly as they go from their young ages, into their adolescence, and into adulthood, they start to have their own privacy around some [medical] issues," Ms King said.
"I think the Government really does need to heed the report that has come out.
"The utility of this system will be useless if the Australian public has no faith in it."