Clare says NBN copper growing

Print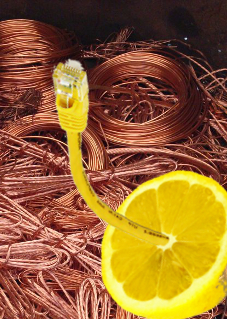 NBN Co will spend money installing new copper phone lines to make sure its multi-technology mix actually works.
Like installing horse troughs after the invention of the motor car, tax-payers' money will be spent on near-redundant infrastructure to repair Telstra's old network.
This is the network that used to be publicly owned, before being privatised and then sold back to the public once more.
It is part of the Coalition's plan to create the high-speed internet infrastructure of the future, by purchasing and repairing decades-old equipment.
The NBN company has already acknowledged the need to remediate and replace the old copper networks in order to deliver the 'Fibre to the Node' (FTTN) aspect of the LNP's 'Multi-Technology Mix'.
FTTN uses high-speed optical fibre from telephone exchanges to street-level 'nodes', but from there the connection will drop down to copper from the streetside cabinets to customers' homes.
In a speech to the Communications Day Melbourne Congress this week, Shadow Communications Minister Jason Clare said the NBN company would roll out "kilometres" of brand new copper.
"I have been talking to some contractors in the field recently to get a feel for how good the copper network is – and how much of it needs work or needs to be replaced. They have told me that NBN's working assumption is that 10 percent of copper pairs in Fibre to the Node areas will need remediation," Mr Clare said.
"But in places like Newcastle and the Central Coast, closer to 90 percent of the copper pairs have needed work.
"In some places the copper is so bad it has to be replaced. Replacing old copper… with new copper. One contractor told me in Newcastle and the Central Coast 10 to 15 percent of the copper lines are having lengths replaced.
"And this is not just happening in Newcastle or the Central Coast. Another contractor told me in Campbelltown in Sydney that NBN has had to recently replace almost 3 kilometres of old copper with new copper.
"Massively over budget, behind schedule, a raft of broken promises, an unrealistic roll out plan that doesn't ramp up until after another election, and dodgy copper that needs to be fixed or is being replaced with more copper.
"The Australian Labor Party is the party that conceived and started building the NBN. A fibre NBN. We are the party of fibre. The Liberal Party is the party of copper. They sold it. They bought it back. And now they are replacing it with new copper."