CSIRO buys new filesystem

Print
CS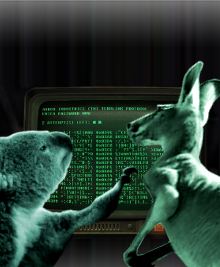 IRO is scrapping its supercomputer filesystem to overcome a performance bottleneck created by its newest rig.
The peak science body has signed a five-year deal with Dell-EMC worth over $3 million to replace the filesystem used to store temporary or working data.
The new filesystem will be used by all CSIRO's in-house supercomputers, including the Pearcey supercomputer and the new $4 million Dell-built Bracewell supercomputer.
CSIRO says users have become able to saturate the IO bandwidth of the existing scratch filesystem in their work on frontier science problems.
"As our users became accustomed to the new capability of the Bracewell cluster, we anticipated that the IO performance of the filesystem would become a bottleneck restricting the performance of some of our users' codes," a spokesperson said this week.
"This upgrade will remove that bottleneck."
Reports say the new filesystem will be based on Dell PowerEdge R740 servers with 2 petabytes of NVMe-based storage from Intel and a BeeGFS parallel filesystem.