Digital idea gets PM's approval

Print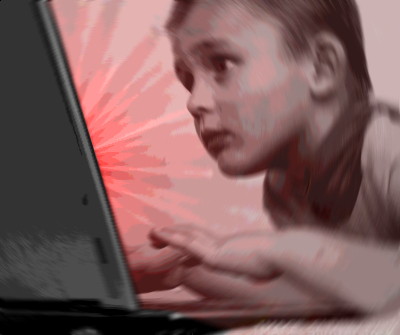 The Prime Minister says he would support plans for schoolkids to sit a digital licence test, similar to the old-fashioned pen licence.
Child psychologist Dr Michael Carr-Gregg has written to the Prime Minister and Communications Minister about ways to reduce the risks kids face online and combat cyberbullying.
He proposes a nationwide test that would be required before children can bring their own devices to school.
It would involve kids completing interactive lessons and tests about safe device use with their parents at home.
Children would be asked questions about how they identify a stranger online, what to do when they are being bullied online, and how to manage their privacy settings on social media.
"As the father of two children I am calling on you to support this idea as Prime Minister," Dr Carr-Gregg wrote to Prime Minister Scott Morrison.
"This is critical if we are to adequately prepare children and young people for the digital future."
Mr Morrison appears to be in favour.
"I support this," the Prime Minister said this week.
"A digital license is important, in the same way that your kids get a pen license at school.
"I think is a very smart idea. I think it's the sort of thing that parents are looking for, to have those tools, and we are working closely with them about how we can support it."
Communications Minister Mitch Fifield said he would meet to discuss Dr Carr-Gregg's plan.
"I would be very happy along with the eSafety Commissioner Julie Inman Grant to sit down and talk with Michael Carr-Gregg about ways to support state governments in their responsibilities for students in the classroom," Senator Fifield said.
Senator Fifiled pointed out that the digital licence would ultimately be a matter for state governments.
Dr Carr-Gregg says Australia "can no longer afford to do nothing" on digital safety in schools, and called on the Federal Government to lobby the states for change.