EPA enhances air map

Print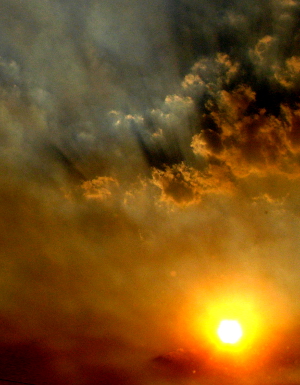 EPA Victoria's new air quality app should be able to withstand huge bushfire traffic spikes.
The Environment Protection Authority Victoria is two years into its transformation program, which includes rebuilding several technological offerings.
Its new AirWatch air quality monitoring app and website was hit by an influx of traffic during the catastrophic 'Black Summer' bushfires earlier this year, hitting a new traffic record that was 48 times higher than the previous one.
AirWatch relies on data from 47 fixed sensors across Melbourne, as well as mobile units placed in areas of major disaster events.
The EPA's chief information officer Chris Moon has told tech news outlet iTnews that the rebuild aimed to make it "much easier for citizens to engage with".
"We wanted it to be a bit like the weather. You can pick up your phone, you can look at the symbol and you know it's going to be rainy or sunny, and we wanted that from an air quality point of view," he said.
The old website presented "very technical data" such as "how many parts per million of PM2.5 (particulate matter) … was in your area", Mr Moon says.
"The [old] website originally was not built in a way that was intended for these emergency situations where we were never anticipating anything like the number of users we had," he said.
"From the ground up when we built this new AirWatch, we designed it to have redundancy and reliability, so virtually the whole thing runs in Melbourne and Sydney and can flip-flop between the two.
"In fact, during the bushfire scenario we actually were doing things like upgrading the Sydney instance, seamlessly failing the entire website over to Sydney, upgrading the Melbourne instance and then failing it back, and we did it a few times during the day."
More technical details are available here.