Evidence gathered for drones' day in court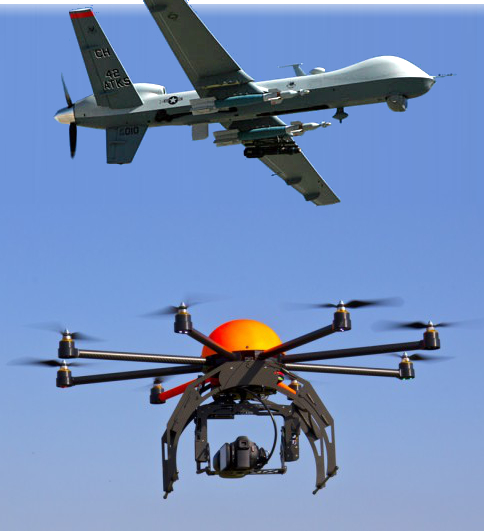 The Civil Aviation Safety Authority is looking at legal action against a drone operator who allegedly hit a triathlon runner with an unmanned aircraft in Western Australia.
In what could be a watershed case, CASA is considering taking court action over the use of drones after runner Raija Ogden sustained head injuries at a triathlon in Geraldton this year.
Ms Ogden claims she was hit by a drone which had been flying over the race, but the operator of the device says it missed her.
The drone is owned and operated by videographer Warren Abrams and his company New Era Photography and Film.
It is understood that neither Mr Abrams nor his company appear on the list of 92 operators who hold safety certification from CASA.
He initially claimed that someone nearby may have "channel-hopped" his device, taking over control and crashing the unit.
CASA has gathered evidence and interviewed witnesses, sending a brief of evidence to the Commonwealth Department of Public Prosecutions this week.
It is understood the aviation body is requesting the matter go to court.
But at the same time, CASA has relaxed the rules covering the use of drones, removing the need for commercial operators to have a licence for remotely piloted aircraft under two kilograms.
Drone-users group Australian Certified UAV Operators (ACUO) say two-kilo units are still dangerous, and the change could open up the skies to more rogue, untrained operators.
The Royal Australian Air Force has been looking at its drone repertoire recently, with leader indicating they want to purchase billions of dollars worth of high-tech flying units for border protection and other uses.
Air Marshal Geoff Brown told Fairfax Media in May this year that he is a "great fan" of unmanned planes, especially the notorious Reaper, which has been used to kill thousands of militants in Afghanistan, Pakistan, Yemen and Somalia.
The $12 million-per-unit drones are effective as an intelligence, surveillance and reconnaissance platform, but can also carry weapons including Hellfire missiles.
Air Marshal Brown says Australia will "definitely" acquire armed drones in the future.
The Air Force operates some Israeli-made, unarmed Heron drones in Afghanistan, and has an order for up to seven Triton maritime surveillance drones on the way.