Feds fund facial recognition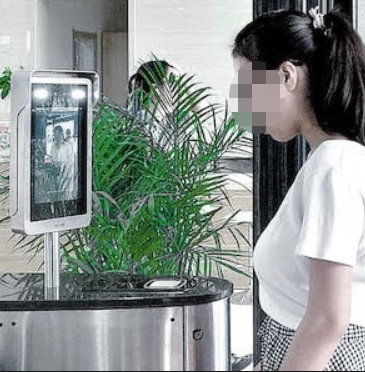 The Federal Government is helping bring facial recognition into Australian schools.
Five schools are trialling a pilot that uses face-scanning cameras to mark attendance.
Similar systems exist in China, where the faces of students are scanned to let them in to schools, and in the US, where cameras patrol classrooms.
The system offered by tech firm Looplearn has already been tested at Clarendon College in Victoria.
It scans faces to mark attendance in class, sending the information to an app, potentially on a teacher's smartphone.
Privacy experts are concerned.
"We're really sleep walking into a surveillance society," privacy expert Terry O'Gorman has told reporters.
"Who's going to get this data what are they going to do with it because data is now regarded as the new oil."
Looplearn says a federal government grant of almost half a million dollars has helped it reach more schools.
"We shouldn't be limiting necessarily the development of that technology," says Minister for Industry, Science and Technology, Karen Andrews.
State governments do not necessarily agree.
The Victorian government has taken measures to stop schools from using this product after a review found major privacy risks.
Looplearn will not say which five schools are trialling its system, but says it has several more schools on a waiting list.
The company denies claims that its system is classroom surveillance, but will not say what makes it secure, where the data is stored, or who potentially could have access to it other than the school.
The Federal Government says despite paying Looplearn a tidy sum, the facial scanners will probably not be rolled out nationally.
Instead, it suggests the technology could be sold overseas, but will not say who the buyer may be.
"Under the law, schools are required to record accurate attendance records at regular intervals throughout the school day - LoopLearn automates this, improving attendance recording accuracy and speed for schools," Looplearn says.
"LoopLearn meets high-security standards and is not a surveillance system. It replaces existing manual processes.
"Any images that may be captured are for the specific purpose of enabling attendance to be marked."