High-speed providers rising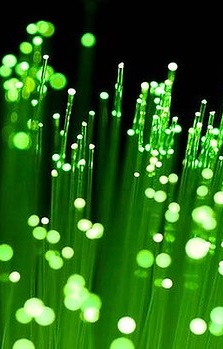 An area where the NBN is "not currently available" will soon have some of the fastest internet in the country.
Melbourne telco DGtek is launching a 1 Gbps suburban GPON fibre service this month.
The rollout will extend from the DGtek offices in Brighton Road, Elwood across a number of surrounding suburbs, relying on overhead cables strung below power lines.
The company says it will run fibre connections directly to each dwelling in apartment blocks with fewer than 100 dwellings, rather than the fibre-to-the-basement model favoured for the NBN.
Their top-tier plan will cost $150 per month for unlimited data at 1000/1000 Mbps, with a connection fee of around $500.
DGtek has taken Google's lead in using Gigabit Passive Optical Networks (GPON) to deliver 1 Gbps upload and download speeds.
DGtek founder David Klizhov has worked on Gigabit GPON fibre rollouts in Russia, but has been in Australia to plan the Melbourne fibre rollout for the past two years.
GPON is used in fibre-to-the-premises sections of the NBN, but only delivers 100 Mbps download speeds and 40 Mbps uploads in most circumstance.
"You have to build networks looking to the future and I think in the next few years all the applications we use will demand more bandwidth," Klizhov told reporters.
"If we build a 100/100 Mbps network today it will be old in a few years and it won't meet all of people's requirements.
"We're going to start with 1 gigabit speeds using GPON, but XGPON supports 10 gigabits over the same piece of fibre – so we'll be able to upgrade our speeds in the future."
NBN says it will introduce 1 Gbps download speeds on HFC cable sections of the NBN in 2017, but there is some cynicism as to whether this will happen given the fate of former plans to offer 1 Gbps fibre NBN connections.
DGtek is building its own exchange centres for the rollout so it does not have to rely on Telstra's ageing telephone exchanges as central points.
The company joins others such as Lightning Broadband in filling the local demand for super high-speed services, something members of the government have denied exists.