High-tech spying supported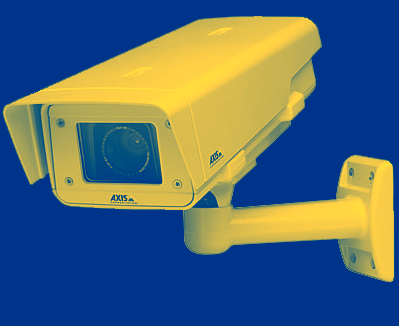 Claims of a disturbing new 'mass surveillance' regime have been raised after a COAG agreement on new anti-terror measures.
The new agreement between leaders of all tiers of government will see federal and state police given real-time access to passport, visa, citizenship and driver's licence images for a range of criminal investigations, not only identifying terrorism suspects.
It includes a facial biometric matching agreement, which can be used to match official images to those caught on CCTV.
Private companies will be able to access to the information with approval from government.
The agreement – which was unanimously supported by all state leaders - says "authorised private sector organisations" will get access to the document verification and face verification services "for matching against identity information held by the commonwealth, states and territories, with the consent of the individual concerned".
Federal and state leaders have tried to frame the new regime as just a technological enhancement of what was already happening, but the new system will require legislation from the commonwealth and some states.
Prime Minister Malcolm Turnbull said current procedures were laborious, "clunky" and unfit for the 21st century.
"What this is doing is simply making [face matching] available in as near as possible real time," Mr Turnbull said after the meeting.
Leaders at the special meeting also agreed on a uniform law to allow terrorism suspects, including children just 10 years old, to be detained without charge for up to 14 days.
They also signed-off on plans to criminalise the possession of instructional terrorist material likely to be of practical use to someone preparing for or engaging in a terrorist act, and to create a new hoax offence, criminalising terrorism hoaxes in all jurisdictions.
State leaders brushed off claims that the new laws are a heavy infringement on civil liberties.
Victorian premier Daniel Andrews said; "There will be some ... who will focus on the notional infringement, the notional reduction in peoples' rights and liberties and freedoms... [but] those of us in positions of leadership don't have that luxury".
NSW premier Gladys Berejiklian said that while governments were conscious of individual rights and civil liberties, "public safety and security must come first".
Queensland premier Annastacia Palaszczuk wants the new system to be in place before the Commonwealth Games in Brisbane next year.
Justice Minister Michael Keenan said dangerous children must be stopped.
"What about if an 11-year-old was planning to commit a terrorist act and the police didn't have any power to do anything about it?" he said.
Law Council of Australia president Fiona McLeod said the laws went too far.
"We are talking about detention without charge of children. This is an extraordinarily draconian measure," she said.
"The line has to be drawn somewhere."
Shadow attorney-general Mark Dreyfus said the Federal Government needed to explain itself.
"It's an extraordinarily drastic step," he said.
"The Government's provided no details at all, but at present, it's a shocking and drastic step to propose — without charge — the detention of a child of 10 years old."
But he did not reject the plans outright.
"On the face of it, these measures appear sensible; but we will wait to see the detail of what is being proposed," Mr Dreyfus said.
"It is important that the balance between security and privacy is maintained in the face of new threats and there are appropriate protections in place."