Hydro-cars steaming ahead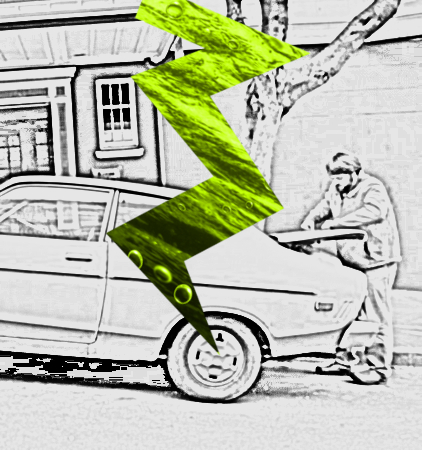 The age of hydrogen cars in Australia has begun.
The nation's first hydrogen fuel cell passenger vehicle has been unveiled in Sydney, along with a solar-powered hydrogen refuelling station.
Federal Industry minister Ian Macfarlane "taken for a spin" in a South Korean-made Hyundai SUV ix35 Fuel Cell and the car company's Australian headquarters.
The refuelling station – known as an 'electrolyser' – is powered by a solar array and in turn recharges the car with hydrogen made on-site.
Hyundai says it is designed a 'Hydrogen Highway' in Australia, and has proposed a hydrogen fuel network highway linking Melbourne and Sydney via the nation's capital.
Hydrogen fuel is often considered the panacea to all vehicle-emission woes, as it is abundant, easily produced and emits only water when burned.
But despite companies like Hyundai starting mass-production of their first hydrogen-powered vehicles, the technology is still in its infancy.
There is plenty of interest and exciting local efforts to boost the technology, such as UNSW's crowd-sourced hydrogen battery research, and CSIRO projects to develop a range of technologies to help with the production of hydrogen fuel.
"This is another innovative example of the economic benefits from the application of science and research to an industry setting," Macfarlane said at the Hyundai unveiling on Wednesday.
"We know more Australian industries can benefit from closer collaboration with researchers, to develop new products, new jobs and new export markets."
The Clean Energy Finance Corporation (CEFC) has welcomed the launch of a hydrogen car in Australia, saying it wanted to help introduce "economic" fuel cell powered commercial vehicles to the general population.
"The potential to produce hydrogen from renewable solar and wind energy, particularly for fuel cell powered electric vehicles, is of significant interest and potential economic benefit for Australia," said CEFC CEO Oliver Yates.
"The refuelling facility at Ryde in Sydney will generate hydrogen from solar panels – demonstrating that you can bottle sunshine to refuel cars," he said.