Leak revealed under new laws

Print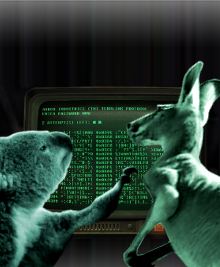 The first data breach has been reported under the new notification laws.
Shipping company Svizter Australia has revealed a data breach allowed personal information of half of its employees to leak outside the company.
The company says up to 60,000 emails from three accounts in finance, payroll and operations were secretly auto-forwarded to external accounts between May 27 2017 and March 1 this year.
The emails reportedly contained employees' information including tax file numbers, next of kin details, and superannuation account information.
Svitzer says it is undertaking a review to determine the extent of the theft and identify the perpetrator.
"This is a reminder of the constant threat individuals and businesses alike face," Svizter Australia managing director Steffen Risager said in a statement.
"The nature of cybercrime means while we can get it right a thousand times, the perpetrator only needs to get it right once. We will learn from this experience."
The Office of the Australian Information Commissioner was notified of the breach as per the country's new notifications scheme.
The breach is the first to be made public since the scheme came into force on February 22.
The OAIC says it has received 31 notifications in the first three weeks of the scheme being in operation.