Local LiDAR gets big boost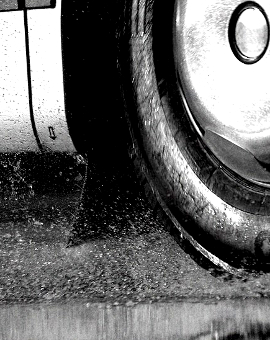 New investments could bring about the next generation of autonomous vehicle sensing.
Sydney-based startup Baraja has secured $45.7 million in funding from Sequoia China, Blackbird Ventures and the CSIRO Innovation Fund.
Baraja is pushing "a novel LiDAR system that uses prism-like optics and shifting wavelengths of light to create powerful eyes for self-driving vehicles".
Baraja's LiDAR connects a wavelength-tuneable laser to prism-like optics using optic fibre cable.
When light reaches the optics, it is naturally deflected in different directions, so it does not require rotating lasers or moving mirrors.
By changing the colour – or wavelength – of the laser, the system can scan different angles instantaneously, with a high level of detail and adaptability.
Baraja says its LiDAR is "software-defined, meaning it can be directly controlled and reconfigured by perception algorithms in response to changing environments and driving conditions, allowing for better safety and a quicker path for self-driving vehicles to go to market".
The company said in a statement that the new money would be used to "scale production, hire talent and continue its mission to enable safer autonomous driving."
"Baraja's spectrum-scan LiDAR solution is a completely new category of LiDAR technology that dispenses with expensive, spinning lasers," says Steven Ji, who joined Baraja's board of directors as part of the deal.
"Everyone understands the challenges for traditional LiDAR. They're prohibitively expensive, difficult to manufacture at scale, and need to be incredibly robust.
"These problems need to be solved for the fully-autonomous vehicle to become a reality, which is why we're so excited to be working with Baraja."