More costs from computer poll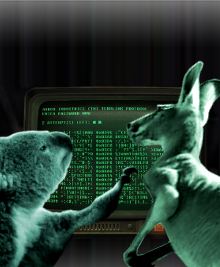 The ABS says the failed census could cost another $30 million.
Australian Bureau of Statistics (ABS) chief statistician David Kalisch has told a senate estimates committee that lesson have been learned from the high-profile flop.
"The ABS made a number of poor judgments in our preparation for the 2016 census that led to the poor service experienced by many households," Mr Kalisch said.
The ABS said claims a distributed denial of service (DDOS) attack knocked the site offline for nearly two days, but that no data was compromised.
When it came down to the numbers, the ABS said it still expects to save about $100 million of its $470 million budget by encouraging more Australians to fill out the form online.
Mr Kalisch still supports the "digital first" approach, but admits that its well-publicised teething issues will be costly to fix.
"We have to date probably incurred additional costs of around $20 million, and these are rough figures, and we anticipate probably spending another $10 million," he said.
Mr Kalisch also reflected on the decision to keep names and addresses for four years instead of 18 months.
He conceded that the three-week public consultation period held in 2015 was not long enough to fully explain the move, having only generated three submissions.
Those who refused to fill out the census were threatened with a $180 per day fine, but the ABS said no one had been charged yet.
The ABS said it was assessing about 10,000 cases of refusal, but no one has been fined yet.
"At this stage we've sent some 1,800 refusal letters, and we've issued 239 notices of direction, but that's the only stage we've proceeded to at this stage," ABS official Chris Libreri said.
Around 8.4 million forms have been returned – a response rate of 96 per cent, and paper forms are still coming in.
Mr Kalisch will be questioned further in another Senate inquiry next week.