New security head announced

Print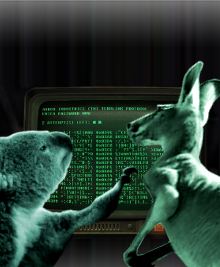 Australia has a new Information Commissioner and Privacy Commissioner.
Ms Angelene Falk has been appointed to the position for a three-year term.
Ms Falk has been in senior positions with the Office of the Australian Information Commissioner (OAIC) for several years, and has extensive experience with independent regulators, Commonwealth and State agencies, business and the community in law, policy and education.
"The Commissioner role is critical to helping ensure the privacy of Australians, particularly in the online environment and I am confident Ms Falk is the appropriate candidate to meet this challenge," Attorney-General Christian Porter said.
Ms Falk has been working closely on regulatory challenges and potential uses of data in a global environment, and to promote public access to information held by government.
"Ms Falk played a key role across business, community and government agencies on the implementation of the Notifiable Data Breaches scheme under the Privacy Act 1988, which commenced in February 2018," Mr Porter said.
"In 2014 Ms Falk oversaw the OAIC's significant work and stakeholder engagement on the implementation of the reforms to the Privacy Act that commenced that year.
"I congratulate Ms Falk on her appointment and I look forward to the contribution she will make to the OAIC," he said.