NSW town to supplant satellite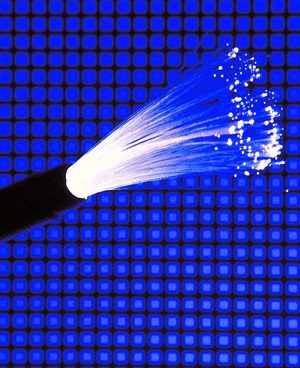 Residents of a small NSW town want to dig their own trenches to secure faster internet.
Some in the community of Wamboin – located in NSW but just 20km from Parliament House in Canberra - say the National Broadband Network has failed them.
The town has been pushed on to the NBN's Sky Muster satellite service, which delivers internet coverage to rural areas, but locals say it is too slow and unreliable.
The satellite service is also much more expensive than other NBN services, costing close $200-per-month for about 120MB of data.
"We believed NBN was going to provision services to most of the population at a reasonable rate and breach a digital divide," Mr Gough said.
"What's actually happening is the digital divide is widening because of the services."
This has led to the formation of the Wamboin Communications Action Group, which is looking to hire a commercial company to build a private fibre network for the 4,000 residents in Wamboin, Bywong and Sutton.
Sending fibre cables to each home has been forecast to cost $4 million to set up — about $1,000 per person.
The plan is to get at least 80 per cent of residents on board to finance the plan, which would then deliver unlimited data plans for $80 a month. Currently about 60 per cent have agreed.
The group says its modelling shows that the plan is cheaper over a five-year time period than the satellite service.
NBN Co says the satellite service was deemed the best technology for Wamboin due to its location and the cost and time involved in building a physical network.
The Wamboin Communications Action Group says that if the support is there, the first trenches to lay cable could be dug this year.