Post proposes blockchain votes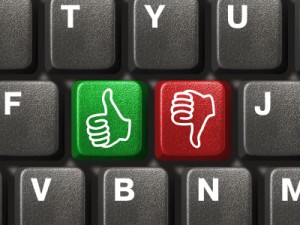 Australia Post may be employed to build a blockchain-based e-voting system for Victoria.
The postal service has made a submission to Victorian Parliament's Electoral Matters Committee saying it can create a world-beating e-voting system.
There has been "no wide-spread, consistently successful adoption" of digital voting by world governments, Australia Post said in its proposal.
Tim Adamson – Australia Post's State Director, Victorian Government & Tasmania and author of the submission – says a "scalable, resilient and secure" solution is possible through blockchain technology.
The "complete solution for e-voting" it proposes includes an independent e-voting application separate but linked to an identity platform so that:
Votes are anonymised so voters' identities cannot be matched to voting preference
One vote per identity is ensured, and misuse is monitored
Robust compliance and audit engines and processes are included to maintain government and public trust
Australia Post says it is "uniquely positioned to solve this challenge".
"As society continues its transformation into a true digital economy we believe that Australia Post has an important role to play in continuing to help electoral bodies in the execution of their responsibilities," Mr Adamson said in the submission.
The postal service wants to take some baby steps first, working on small, localised solutions for corporate, civic and community organisations.
It says this would give it insights into voter behaviours and the demands of a digital solution.
"Our initial offerings will target institutions such as Universities," the submission states.
"Universities are self-contained ecosystems of broad voter activity in clubs, unions and board level voting."
Tech-savvy students would also "engage more readily, providing rapid learning opportunities and proof points for the solution".
But Australia Post did concede that it would face security concerns, big technology costs, and a need to accommodate the "complex and cherished Australian democratic approaches".
It is unclear whether they have a digital equivalent for the traditional sizzled sausage.
Looking at a Victorian state election alone, the organisation would have to develop real-time capture, verification and audit of up to 4 million uniquely allocated votes across 17 parties and almost 900 candidates.
"With a successful history of supporting the conduct of Federal, State and Local elections through postal voting we have considered how our role might evolve in this space, leveraging our existing services and our new digital and identity capabilities in such a way that no citizen is excluded from voting," the submission said.
"The challenges are significant and it will take an organisation with Australia Post's unique capabilities, experience and community connection, working with organisations such as VEC [Victorian Electoral Commission], to solve them."