Solar promise at dawn of Greens campaign

Print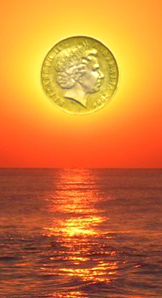 The Greens have launched their Queensland election campaign with a big promise for more solar power.
As all the parties whip out pledges to try and attract would-be voters, the Greens say they have a three-point strategy to get more people into solar.
Greens Leader Christine Milne said the party wanted to remove barriers to installing solar power for people who most needed lower bills.
An elected Greens government would spend $30 million toward low-interest loans for household installation; $40 million giving solar power to residents of social housing, low-income households and charities; and a final $100 million for research into solar power generation, storage and transmission.
"Queensland is the Sunshine State, the Greens want more solar at the residential, commercial and utility scale – it's good for people and the climate," Milne said at the policy launch event.
"We want to make sure Queenslanders control their power bills, not the big energy companies."
Solar energy has at times a divisive issue in Queensland, after the former Bligh Labor government offered a generous scheme, which was taken up by thousands of homeowners.
Rooftop solar installed under Labor received a 44 cents per kilowatt hour buy-back, which would have cost Queensland about $1.8 billion by 2028.
But the Liberal National Party won power in 2012 and slashed the feed-in rate for new customers to eight cents per kilowatt hour.