Turnbull responds to NBN issues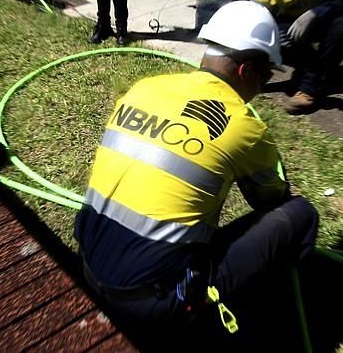 The Prime Minister says he is "keenly aware" of NBN issues, but says he is "absolutely on top" of them.
Malcolm Turnbull has defend the bungled nationwide broadband scheme after a parliamentary committee handed down a scathing report into the project.
The report called for stronger measures to deal with complaints and concerns about the system.
Mr Turnbull said many of those complaints were actually the responsibility of the telcos on the network.
"We are absolutely on top of this and I am talking to the management all the time, as is the minister [for communications] Mitch Fifield," the Prime Minister said.
"What they are doing is ensuring Australians get the internet speeds that have been promised by the retailers.
"The problem is very much a matter with the retailers who are not buying enough capacity from NBN and other providers to deliver the service speeds they are promising."
Mr Turnbull said a centralised customer service body was not necessarily the answer.
"It is complex, there are aspects of the service that are delivered by NBN as a wholesaler, but the customer deals with the retailers – say Telstra or Optus – and there are major parts of that network that [are] provided by the retailers," he said.
"The NBN is responsible for providing the wholesale access from your house to the exchange. Beyond that, it is in the hands of Telstra or Optus or whatever."
A Telstra spokesperson said customers' speeds "vary due to quite a large number of factors".
"Some of these factors are managed by retail service providers like Telstra. Others are designed and controlled by NBN," he said.
"We want our customers to have the best possible network experience on the NBN and we're careful to purchase the right level of bandwidth to support speeds."
Optus issued statements saying: "As an industry we are going to have to adapt to the NBN and work together to ensure its success."
Opposition communications spokesperson, Michelle Rowland, direct blame squarely at the government.
"Not only is the prime minister delivering a network that costs more and does less, but he is creating an unforgivable digital divide with his flawed multi-technology mix," she said in a statement.
"He should at least have the humility to accept his NBN failures, and get on with the job of fixing them."