Weather-heads reject sub-par pay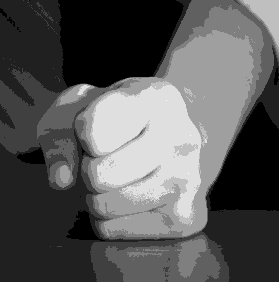 Staff at the Bureau of Meteorology (BOM) have become the latest to reject a bargaining agreement that their union says is framed by the Government's "harsh and unworkable public sector bargaining policy".
The ballot for the BOM deal closed this week, with 68.3 per cent voting 'no' to the agreement.
There was some concern that the deal would have stripped rights and conditions from staff, including important provisions related to relocation and remote allowances.
The cuts were being proposed in return for a pay offer of 6 per cent over three years, but it included no compensation for staff whose pay has now been frozen for more than 18 months.
"The Bureau of Meteorology provides an essential service to all Australians, particularly those living in rural and remote communities. The staff who make that possible by working around the clock and around the country have now clearly rejected a deal that was all stick and no carrot," CPSU Deputy Secretary Beth Vincent-Pietsch said.
"The dud deal that has now been rejected by BOM staff would have stripped or eroded many of the rights and conditions that recognise the unusual hours and locations where people work to provide accurate and important weather data. As has been the case across the APS, key agreement clauses would have been shifted into unenforceable policy."
"This ballot has been completed just a few weeks after the bureau announced it was removing staff from many remote stations, potentially compromising the reliability of data."
"This strong 'no' vote is yet another reminder of how unhappy staff are at how they are being treated by management under the Government's hard-line public sector bargaining policy.
"The reality is that a sensible and acceptable offer can't be made until the Government fixes its policy so the people who work in the public service can be treated fairly."
"Given the other recent strong 'no' votes across a range of agencies – including the National Archives, the War Memorial, the Electoral Commission and with a nearly 80 per cent rejection from workers in the largest Commonwealth agency, the Department of Human Services - it's well past time for Prime Minister Malcolm Turnbull and Minister Michaelia Cash to change their policy and work with us to fix this mess with a fair and reasonable outcome."