First listed on: 26 October 2020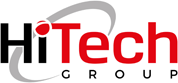 Multiple Biological Medicine Evaluators /Scientific Risk Evaluators - Fed Gov
Progressive Medical Compliance Government Department!
12-month contract working within a diverse and progressive team!
Competitive hourly rates on offer $$$

One of Australia's most high-profile Federal Government Department's is looking to engage an enthusiastic and experienced Biological Medicine Evaluators/Scientific Risk Evaluators to undertake special projects as directed by the supervisor and section Director. Based in Canberra, you will join an established team responsible for the safety, quality and or efficacy aspects evaluation of ingredients for use in listed medicines and complimentary medicines. The successful Biological Medicine Evaluators /Scientific Risk Evaluators will be offered an initial 12-month contract plus extension at a competitive hourly rate.

The successful Biological Medicine Evaluators /Scientific Risk Evaluators will be responsible for but not limited to;
Evaluating and critiquing scientific data to a high standard
Formulating reports which summarise and provide an independent scientific assessment of the data submitted
Making and communicating decisions that are based on professional judgement, evaluating risks and in the context of a complex and changing environment
Undertaking complex research and analysis in order to prepare high quality technical and scientific recommendations, reports and guidelines
The successful Biological Medicine Evaluators /Scientific Risk Evaluators must have the following;
Demonstrated ability to research issues, analyse problems and develop appropriate solutions or strategies.
Well-developed written and verbal communication
High level written and verbal communication skills
Relevant qualification in toxicology, chemistry, epidemiology, biochemistry, molecular or cell biology, medical sciences, pharmacology, pharmacognosy, biostatistics or any other relevant discipline from an Australian tertiary institution or comparable overseas qualification.
This is a rare opportunity for a skilled Biological Medicine Evaluators/Scientific Risk Evaluators to join an innovative department. The successful Pharmaceutical Evaluators/Scientific Risk Evaulators will be offered an initial 12 month contract plus extension at a competitive daily rate. If you have the required skills, DON'T DELAY, APPLY NOW please forward your resume to jobs@hitechaust.com quoting ref number JB0387 today! For more opportunities go to www.hitechaust.com.
Location:

ACT - Canberra
Work Type:

Contract/Temp
Category:

Government/Public Sector
Health/Ehealth systems
Law/Compliance
Research and Development
Statistics/Data Analytics