First listed on: 05 April 2021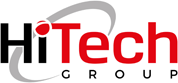 Senior Product Manager - Design, UX, Delivery - Fed Govt
Senior Product Manager - Design, UX, Delivery
Federal Government Program - High Profile
Long Term Contract - 30 June 2022 + Exts

One of Australia's most highly dynamic federal government agencies is looking to engage an enthusiastic
Senior Product Manager
to support the modernisation Program Delivery team. The Senior Product Manager will assist the Design Lead to develop strategy, design standards and design frameworks and represent these in delivery. The successful candidate will be offered a contract to 30 June 2022 + 12 month extension at an attractive hourly rate.
The successful Senior Product Manager will be responsible for, but not limited to;
Supporting the Design Lead on the design aspects of Projects, communicating risk and issues early.
Representing the Design Lead by promoting their position in various meetings and forums, reporting back to the Design Lead on outcomes
Liaising with the Project and Product Managers to understand their designs and provide guidance and direction for relevant changes.
Working with the Design Lead to ensure the alignment of project designs to the capability model.
Providing mentorship and direction to multidisciplinary teams of Product Managers, Business Analyst and Subject Matter experts
The successful Senior Product Manager must have the following:
Significant experience in product development in supervisory capacity
Proven experience in product development focussed on users.
Proven ability to communicate effectively whilst responding to stakeholder needs and expectations across a geographically dispersed network.
Previous vendor management and engagement experience
Knowledge and experience in successfully setting priorities and delivering quality results on time and on budget.
This is a fantastic opportunity for a talented
Senior Product Manager
looking to join a federal government team to enhance their career. The successful candidate will be offered a contract to 30 June 2022 + 12 Month Extension. If you have the required skills, DON'T DELAY, APPLY NOW please forward your resume to
jobs@hitechaust.com
quoting ref number
SZ0179
today! For more opportunities go to
www.hitechaust.com
Location:

ACT
Work Type:

Contract/Temp
Category:

Government/Public Sector
Service Delivery
User Experience/Interface