First listed on: 07 October 2021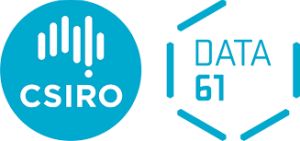 Industry 4.0 opportunities (multiple positions)
Acknowledgement of Country
CSIRO acknowledges the Traditional Owners of the land, sea and waters, of the area that we live and work on across Australia. We acknowledge their continuing connection to their culture and pay our respects to their Elders past and present. View our vision towards reconciliation.
How we can thrive together to solve Australia's data-driven challenges
We are at the digital and data heart of Australia's national?science?agency - CSIRO
Working collaboratively with the largest group of digital?technology?researchers in?Australia
A unique opportunity to seamlessly work across disciplinary boundaries and make an impact at?a?national scale!
This is a fantastic opportunity if you desire to work at the forefront of Australia's cutting-edge research and technologies and contribute to the world's Industrial 4.0 revolution.
These opportunities will also suit you if you desire to see your contributions make a meaningful positive impact across our nation!
The opportunities that we are offering
We have a number of indefinite opportunities for Research Scientists and Research Engineers to join Data61. Locations are available across Sydney, Melbourne, Brisbane, Canberra or remote where requirements can be met. You will join us to work within the following fields:
Research Scientists – Extended Reality Systems and Platforms
Research Scientists – Physics-based Computational Modelling
Research Scientists – Digital Twins of Industrial Systems?
Research Engineers?–?Extended Reality Platforms
Apply now to register your interest to join Data61 as part of a multi-disciplinary research team of Research Scientists and Engineers that produce advanced scientific software for both cutting edge research and real-world applications in areas including Extended Reality, Advanced Manufacturing, Industry 4.0 and the creation of Digital Twins.
Life at Data61 and how you can be part of our mission
CSIRO's Data61 is at the forefront of digital science and innovation, leading both in developing new research as well as working across disciplines and sectors to apply technologies and drive impact.
The fourth industrial revolution is already upon us and Data61 is committed to leading scientific research across emerging 4.0 technologies and facilitating their translation into real world impacts. That is where you come in! We are looking for a variety of people that bring different skillsets under the umbrella of Industry 4.0.
Some of our teams develop extended reality technologies (such as deeply interactive AR, VR and MR environments) and develop Digital Twin's for complicated Industrial processes. While other teams are creating the 'glue' to connect our deep scientific domain expertise, physics-based models and machine learning capabilities - facilitating their real-time application within the industrial world. In short, there are a multitude of opportunities for you to make an impact with us to benefit our broader communities!
We are committed to continuously building a diverse, inclusive and flexible working environment where all our people feel supported to do their best work and feel empowered to let their ideas flourish.?
Overview of who we are looking for
We are hiring a mix of Research Scientists and Research Engineers to enhance our Industry 4.0 research and application to drive continuous growth within Australia.
At the heart of who we are looking for, you will have:
Expertise in one or more of the following fields:

Industry 4.0

Digital Twins

Physics-based computational modelling (including multi-physics modelling)

Data driven modelling using AI/ML techniques.

A PhD in a relevant field that may include computer science, machine learning, artificial intelligence, statistics, data analytics, applied mathematics, materials science or applied physics.

The ability to work proactively and effectively as part of a multi-disciplinary, regionally dispersed research team, and carry out tasks autonomously to meet project deliverables.

A sound history of publication in peer reviewed journals and/or authorship of scientific papers, reports, grant applications or patents (relevant for our research scientists roles).

Demonstrated industry experience using C++ and Python, source code repositories and work item tracking tools (e.g., JIRA/TFS) (relevant for our engineering roles).
CSIRO is an Equal Opportunity employer working hard to recruit world-class talent that represents the diversity across our society.?
Who is eligible to express their interest
To be eligible to work within this role in CSIRO you must be an Australian or New Zealand Citizen, an Australian Permanent Resident, or hold valid working rights throughout the duration of the tenure. From there, you will be required to obtain and provide a National Police Check or equivalent.
If you are interested in opportunities within Data61's, across our Industry 4.0 capability cohort, and meet the above candidate requirements, please apply to register your interest! If you prefer to have an informal chat before putting in your EOI (Expression of Interest), you can contact Careers.Online@csiro.au.
Who will view my EOI: Data61 Research Directors, Group Leaders and Talent Acquisition are partnering together to review your expression of interests. We are excited to hear from you and will be in touch with you over the coming weeks where there is a potential match to an opportunity that may be your future role!
This advertisement will remain open, and we reserve the right to withdraw this ad once we have successful filled all vacant positions.
Reference: 74901
Location:

National
Work Type:

Full Time
Category:

Artificial Intelligence
Computer Science
Data Science/Modelling
Government/Public Sector
Machine Learning
Research and Development