Postdoctoral Fellow in Cyber Security CRC - [Archived Advertisement]
First listed on: 27 August 2018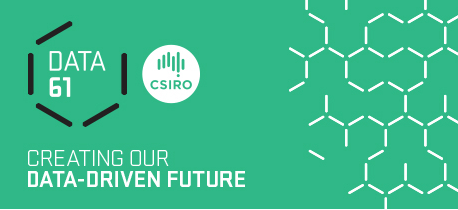 Postdoctoral Fellow in Cyber Security CRC
Excellent opportunity to work in a leading scientific institution with dedicated professionals

Add value through conducting research in cyber security

Join CSIRO's Data61, the largest data innovation group in Australia
The Position
This is an exciting role that offers PhD graduates an opportunity to launch their scientific careers through our Postdoctoral Fellowships. These fellowships provide experience that will enhance career prospects and facilitate the development of potential leaders. This role will help shape the effective secondary and meaningful use, including commercialisation of cyber security outcomes derived through industry led applied research and development. If successful, you will work closely with the Cyber Security Cooperative Research Centre (CyberCRC) and CSIRO's Data61 Research in Distributed Systems Security.
Postdoctoral Fellows are appointed for up to three years and will work closely with a leading Research Scientist or Engineer in their respective field. They carry out innovative, impactful research of strategic importance to CyberCRC with the possibility of novel and important scientific outcomes. They present the findings in appropriate publications and at conferences.
In this position you will collaborate in developing a stream of research and development that contributes to high quality journal articles acceptable to high impact journals and continually seek to develop skills, experience, and research impact, with the objective of becoming a leading expert in the field.
You will develop and engage in high quality, impactful research projects that contribute the cyber security of Australia and the role will focus on one of two themes of the CRC: Platform & Architecture for Cyber Security as a Service and Security Automation & Orchestration.
You will collaborate within the Data61 and also with the broader CyberCRC personnel and people from industry, government and other research organisations in developing industry led research that can be applied to real world cyber security challenges and produce a stream of research and development that contributes to high quality journal articles. This role will allow you to continually develop skills, experience, and research impact, with the objective of becoming a leading expert in the field.
Find out more by viewing the full position description and selection criteria here: Position description
Your duties/responsibilities will include:
Under the direction of CRC theme leaders, carry out innovative, impactful research of strategic importance to cyber security that will, where possible, lead to novel and important scientific outcomes.

Produce high quality scientific and/or engineering papers suitable for publication in quality journals.

Prepare appropriate conference papers and present those at conferences.
Location: Marsfield NSW or Docklands VIC
Salary: AU$82K - AU$93K plus up to 15.4% superannuation
Tenure: 3 year specified term
Reference: 57228
To be successful you will need:
Proven ability to conduct high quality research, development and implementation in AI, Machine Learning, NLP and apply in different application domains, preferably in cyber security with publications in the top tier security conferences IEEE S&P, ACM CCS, NDSS, Usenix Security, or similar level conferences in other domains.

Demonstrated experience in conducting research activities in one of the research field such as Artificial Intelligence, Machine Learning, Natural Language Processing and Systems Security.

Experience in applying research outcomes in solving practical/industry problems, preferably in the area of security automation and software/application security.
Cyber Security Cooperative Research Centre (CyberCRC)
The CyberCRC has been funded for 7 years by the Commonwealth Government's Cooperative Research Centres Program and has also attracted significant funding from its participants. The CyberCRC is an industry-driven collaboration to create and enhance Australian cyber security capability. With two research programs, 'Critical Infrastructure Security' and 'Cyber Security Solutions as a Service', the CyberCRC will deliver innovative research, education and training outcomes that solve core challenges for public and private sector partners, with flow on effects for broader industry and community. It will support the training and development of the future Australian cyber security workforce through traditional education programs with university and industry partners; cross-seed knowledge from a range of disciplines across industry and academia to influence innovative approaches to cyber security; and build awareness of cyber security habits and risks. The Cyber CRC has 25 participants which includes 19 industry and government entities and 6 universities.
The CyberCRC fosters collaboration with industry, academia, and government to deliver collaborative research outcomes articulated by industry and government. This research will solve real-world problems that organisations face today and that, in the future, we can deliver these solutions to industry, government and all Australians, while developing over the next 7 years the cyber security workforce of the future that will be embedded into our participant organisations.
CSIRO's Data61 business unit is the largest data innovation group in Australia, bringing together approximately 600 research and development staff working in digital technologies to create benefit for Australia. Data61 develops Australia's future leaders with its strong 300+ PhD student program in collaboration with our best universities across Australia.
About CSIRO
We imagine. We collaborate. We innovate.
At CSIRO, we do the extraordinary every day. We innovate for tomorrow and help improve today – for our customers, all Australians and the world. We do this by using science and technology to solve real issues. Diversity is the compass that navigates our innovation. We provide an inclusive workplace that respects, values and actively pursues the benefits of a diverse workforce.
We work flexibly at CSIRO, offering a range of options for how, when and where you work. Talk to us about how this role could be flexible for you. Find out more Balance
How to Apply: To apply, please provide a CV as well as a cover letter addressing the selection criteria in brief, and upload these as one document. If your application proceeds to the next stage you may be asked to provide additional information.
Applications Close: Open Till Filled
For selection documentation
and details on how to apply visit
www.csiro.au/careers or call 1300 984 220
Closing Date:

22 Sep 2018
Location:

VIC
NSW
Salary:

AU$82K - AU$93K plus up to 15.4% superannuation
Work Type:

Contract/Temp
Category:

Cyber Security
Government/Public Sector
Research and Development