First listed on: 20 September 2021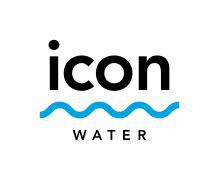 The Opportunity
We are looking for a collaborative, technology specialist to provide advice, define and oversee the application aspects of Icon Water's technical environment. The Application Architect will play an important role in the design and analysis of software projects by either creating new or refining existing applications architecture.
As a senior role in the team, you will use your well-developed people skills to provide both strategic and technical advice, to shape the applications portfolio for the organisation.
As the Application Architect, you will:
Assist in developing the digital strategy, architecture, roadmaps, guidelines and processes to ensure that digital technology meets business objectives.
Evaluate new digital technologies and identify opportunities to further business objectives, in alignment with Enterprise Architecture.
Analyse existing systems, and new business requirements, to ensure they offer adequate security and are effectively meeting the needs of the organisation.
Recommend alternative technologies and improvements in alignment with Enterprise Architecture.
Create detailed plans for the integration of new systems architecture into the existing application environment.
After a new system has been integrated, participate in evaluating the success of the project, identifying best practices and lessons learned. They provide feedback to leadership and incorporate this information into future integration plans.
Assist in design and testing methods for applications: understand design and production procedures and standards to create prototypes and finished products.
Own complete application integration lifecycle of delivery including Architecture, design, development, test, and integration solutions and custom development.
Manage application integration by developing and communicating any applicable integration architecture, patterns, guidelines, standards, and leading practices
To be successful for this role, you will need:
Relevant tertiary or post graduate qualifications in ICT or equivalent
Extensive experience in ICT Infrastructure architecture
Experience with building and implementation of architectures and designs for enterprise solutions
Experience planning and developing support processes adhering to best practices and industry standards such as DevSecOps
Strong written and oral communication skills, and the ability to effectively communicate with technical and non-technical audiences
Architecture Certification (e.g. TOGAF)
Knowledge of and experience working with Enterprise Systems (e.g. ERP, EAM, CRM, GIS).
Demonstrated leadership skills including motivating and influencing others to deliver required outcomes.
Experience in preparing and presenting complex business issues and information combined with the ability to engage and influence a diverse set of stakeholders.
How can I apply?
You can apply for this role by submitting your resume, along with a maximum two page cover letter outlining your qualifications and experience. We encourage candidates to refer to the 'you will need' section of the advertisement when applying.
If you would like to learn more about this opportunity, please contact Naga Kadirvelu, Enterprise Architect on 0457 172 434. If you would like additional assistance with the recruitment process, please email work@iconwater.com.au.
Applications will close on Sunday 10 October 2021
Closing Date:

10 Oct 2021
Location:

ACT - Mitchell
Work Type:

Contract/Temp
Category:

Applications Development/Support
Architects