First listed on: 18 January 2018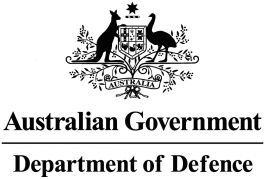 APS Level 4/5-6 (S&T Level 3-4 Above)
$65,133 - $89,449 (plus super)
Edinburgh, SA
Position Overview:
DST Group's Cyber and Electronic Warfare Division is relied upon by Defence and the Australian Intelligence Community to solve their most difficult and sensitive cyber security challenges, and to give them a future capability edge within the cyber domain.
As a member of Cyber Assurance and Operations Branch, you will lead and undertake challenging research on the cyber security of military and related embedded systems. This position has a specific focus on developing new techniques for reverse engineering, software vulnerability analysis, and the verification of security critical functionality.
The research will be applied in nature, leading to important operational outcomes for Defence and National Security clients as the end goal. Opportunities exist to engage with these operational clients, rather than researching in isolation. This enhances the impact of developed capabilities and advice, while building knowledge of the full context of military cyber operations.
The challenges faced in cyber security are larger than we can tackle alone. Collaboration with R&D partners in academia, industry, and other international government research labs is an important part of all positions in the Branch, in order to progress the state-of-the-art.
Continuing to develop the cyber security knowledge, skills and expertise of staff is critical to our effectiveness and success. Ongoing support is provided through opportunities for training, further tertiary education, secondments to Australian and overseas partners, workshops, and conferences. Underpinning this is a strong Science & Technology career path within DST Group, allowing development as a technical leader or deep specialisation in a chosen field.
Duties and Key Result Areas:
The major responsibilities of the role will be, working individually or as part of a multi-disciplinary project team, undertake challenging research on the cyber security of military and related embedded systems to achieve specific applied Research and Development outcomes.
The successful applicant will undertake the following major duties relating to Military Cyber Operations:
Applied Research and Development into novel techniques for:
Software reverse engineering,
Software vulnerability analysis, and
Verification of security critical functionality.
Undertake security analysis and assessment of military system software components;
Provision of technical advice to Defence, AIC clients and other Commonwealth agencies;
Conduct of and support to client demonstrations;
The management of facilities.
Key requirements of the role:
The applicant will need to demonstrate aptitude for Cyber Operations, ideally focusing on military or embedded systems. Experience is required in software binary analysis and software development, with a demonstrated ability to perform security analysis and rapidly develop prototype capabilities to meet client requirements.
The role requires a degree qualification or equivalent in Engineering, Science or a related field. The applicant will be required to obtain and maintain a Top Secret Positive Vetting clearance.
The applicant will have a high level of written and oral communications skills, and will be able to demonstrate this by reference to both written products and examples of oral communications (e.g. presentations, mentoring, and knowledge transfer) in the technical domain.
Application Closing Date: Monday 12 February 2018
For further information please review the job information pack, reference DST/03930/17 on www.defence.gov.au/apscareers.
Closing Date:

12 Feb 2018
Location:

SA
Salary:

$65,133 - $89,449 (plus super)
Work Type:

Full Time
Category:

Defence/Weapons Technology
Government/Public Sector
Research and Development