First listed on: 30 September 2021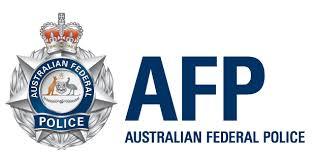 Coordinators - Operational Science and Technology (Several Roles)


$150,339 - $198,377 per annum, plus 15.4% superannuation
Canberra, Sydney, Darwin, Brisbane, Adelaide, Hobart, Melbourne, Perth
Attractive salary + 15.4% superannuation
Five weeks annual leave plus Christmas stand down
Executive Level Roles
Applications are invited from suitably qualified people who are interested in an appointment to the AFP.
Operational Science and Technology (OST) is the key enabling AFP Command that provides scientific and technological solutions to combat a crime and support operational members through innovative solutions that impact upon the criminal environment. The Operational Technology portfolio within the OST Command provides end to end solutions, advice, cyber security and infrastructure that underpins AFP activities.
The Operational Technology portfolio is currently looking to engage highly capable applicants at the Executive Level. Although specific skills sets will be required for the current vacancies, the process may also be used to create a merit pool for future opportunities. The Operational Technology portfolio's current vacancies are outlined below:
Coordinator Policing & Operational Systems: Responsible for the delivery and maintenance of technical solutions to support frontline policing activities.
Coordinator Response Policing Systems: Responsible for maintenance and uplift of critical communications systems and infrastructure to support frontline policing activities.
Coordinator Cyber Security Assurance: Responsible for reporting and assessing the effectiveness of technical and policy controls and for setting security design standards.
Coordinator Cyber Security Operations: Responsible for leading the cyber incident response capabilities and user awareness sessions.
Coordinator Planning & Management: Responsible for a wide range of strategic and technical operations activities including contract management, strategic communications, risk management and resource planning.
Coordinator Information Management: Responsible for overseeing and managing the data and digital records management framework through effective governance, policies and practices.
Further information regarding the requirements of these roles, and guidance on the process, can be found in the respective candidate information pack on the AFP website.
Eligibility:
To be eligible you must be an Australian Citizen.
This position requires the successful candidate to obtain a Negative Vetting 1 or Negative Vetting 2 Security Clearance dependent on the role.
Additional Information:
These positions are located in Canberra, ACT with the exception of the Coordinator Information Management position. This position may be located in the applicants closest capital city however, this will need to be discussed and agreed upon with the panel.
If you do not currently reside in the ACT and apply for a Coordinator role within Canberra you will be required to relocate.
What do we offer?
The AFP offers an attractive remuneration package, including salary, superannuation benefits and flexible working conditions appropriate to the level of the position. For further details, refer to the Enterprise Agreement at https://www.afp.gov.au/about-us/afp-executive-level-enterprise-agreement-2019-2021
To apply visit the AFP's Career Page at: https://www.afp.gov.au/careers/vacancies
Refer to the 'Required Application Documents' section on the job ad on the AFP Careers Page
If you have a disability/medical condition and require a copy of this advertisement and attached documentation in an accessible format or would like to discuss an access requirements/reasonable adjustment for the recruitment process, please contact AFPRecruitment@afp.gov.au
To obtain more information about the position please see the Candidate Information Pack for contact details.
Applications close: 11.59pm (AEST) on Wednesday 20 October 2020.
As an inclusive organisation, the AFP provides opportunity for all Australians to fairly gain employment in the AFP. We appreciate that everyone is unique and acknowledge that diversity in thought leads to greater transparency and improved consideration in our decision making.
Closing Date:

20 Oct 2021
Location:

VIC
QLD
NSW
WA
NT
ACT
SA
TAS
Salary:

$150,339 - $198,377 per annum, plus 15.4% superannuation
Work Type:

Full Time
Category:

Computer Science
Cyber Security
Government/Public Sector
Information Management/Technology
Management and Supervisory
Network and Systems
Service Delivery
Solutions Development
Stakeholder Engagement/Management
Technical/Trouble Shooting