First listed on: 26 September 2018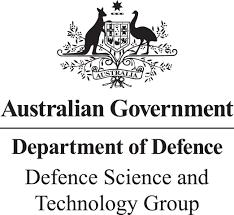 Multiple Research ICT positions at Defence Science & Technology


Apply your ICT skills to scientific innovation and research
Contribute to world-class research covering the spectrum of defence capability
Be a part of one of Australia's largest employers of scientists and engineers

Position Classification: S&T 3 through to S&T 4 level positions
Salary Range: $66,436 - $91,238 plus 15.4% superannuation
Position Locations: Edinburgh, South Australia, or, Fisherman's Bend, Victoria
Security Clearance: NV2 up to PV
Enquiries: Mike Kein michael.kein@dst.defence.gov.au (03) 9626 7800

Defence Science and Technology (DST) is the Australian Government's lead agency responsible for applying science and technology to safeguard Australia. Our vision is to be a world leader in defence science and technology, indispensable in transforming the Australian Defence Force and Australia's national security.
DST's Information Management & Technology Branches (IM&T) provide specialised and advanced scientific computing solutions to keep DST at the forefront of Australian Defence innovation. They provide valuable research ICT services to Defence and National Security operations. IM&T are an integrated, multidisciplined, eResearch capability, fostering a culture of excellence, as well as strong client partnerships dedicated to supporting the research needs of DST.
IM&T are seeking six (6) experienced and enthusiastic Research ICT professionals in the areas of:
Database Administration;
Network and Storage Engineers; and
Cloud Engineers
Experienced candidates looking to enhance their skills and develop a career in advanced scientific computing and specialised research facilities management (inc. scientific data, storage, research networks, virtual computing, researcher collaboration, and data centre operations) are encouraged to apply. You will be required to have: relevant computing qualifications (from certificate to post-graduate degrees); a minimum of 2 years industry experience; and have (or be eligible to gain) relevant industry accreditation. These positions range from those in the early stages of a career at the S&T level 3, through to experienced scientific computing professionals at the S&T level 4.
At DST you will have the privilege of working with some of Australia's most talented and world leading scientists and engineers. Our staff enjoy the benefits of Australian Public Service conditions with competitive salary/non-salary packages including lucrative superannuation, as well as flexible, family-friendly working arrangements. We are committed to helping employees balance work and home life with a range of effective policies, practices and social networks. We also provide on-the-job training, access to advanced scientific computing learning opportunities, development prospects to grow your scientific computing skill and experience, as well as mentoring to develop your emerging leadership skills and further expand your capability.
For more information and to apply, please follow this link to the position descriptions on the DST website: DST Group Multiple Research ICT Positions - Position Description DST/01482/18
Location:

VIC - Melbourne
Salary:

$66,436 - $91,238 plus 15.4% superannuation
Work Type:

Full Time
Category:

Cloud Services
Computer Science
Data Science
Defence/Weapons Technology
Engineering - Network/Systems Admin
Government/Public Sector
Research and Development