First listed on: 18 September 2017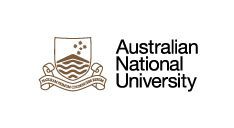 Job no: 517241
Work type: Fixed Term
Location: Canberra / ACT
Categories: Academic
Classification: Level B
Classification: ANU Academic Level B/C
Salary package: $94,287 - $127,025 per annum plus 17% superannuation
Terms: Full Time, Fixed Term, 5 Years
ANU, the place to be - #1 in Australia and in the World Top 20

Exciting opportunities available to join our community of scholars and researchers

Innovative research partnerships
The Research School of Engineering (RSEng or the School) is one of two Research Schools within the ANU College of Engineering and Computer Science (CECS). The College is seeking applications from enthusiastic early career academics who have the potential and deep commitment to help define the future of the engineering discipline. You will have the opportunity to present a ground-breaking vision for your research and its importance to the future of engineering. We are calling for applications from innovative and enthusiastic academics in the early stages of their careers who are willing to explore uncharted landscapes through our Future Engineering Research Leadership Fellows (FERL) program. You will have the opportunity to engage in ground-breaking, cutting-edge research in the fields of signal processing, computer vision and robotics, computational mechanics, materials, fabrication, renewable energy, networked systems and quantum cybernetics.
The positions are initially for a period of 5 years. Longer term and/or tenure-track appointments may be offered to outstanding candidates subject to experience, skill and performance with consideration given to the candidate's achievement relative to opportunity. Successful candidates will be offered individualised attention and be part of a culture with a strong sense of community to define their own research agendas, apply for competitive funding, develop their own laboratory facilities and where appropriate, build a research team. These positions come with a yearly budget to cover visitors and conference travel as well as the possibility to negotiate a longer term and/or continuing appointment and significant start-ups funds.
This recruitment process is part of the wider ANU College of Engineering and Computer Science initiative, where we are looking to appoint up to 10 positions across Engineering and Computer Science over the next two (2) years. The Research School of Computer Science is running a similar and simultaneous process. For more information please visit here.
For FERL enquiries please contact Professor Saman Halgamuge. T: +61-2-6125 2646, E: saman.halgamuge@anu.edu.au
For further information and to apply: http://jobs.anu.edu.au/cw/en/job/517241/future-engineering-research-leadership-fellow-ferl
Applications close: 5 Nov 2017, 11:55pm (Australian Eastern Daylight Time)
Closing Date:

05 Nov 2017
Location:

ACT - Canberra
Work Type:

Full Time
Category:

Computer Science
Engineering - Network/Systems Admin
Engineering - Software
Research and Development