App laws laid out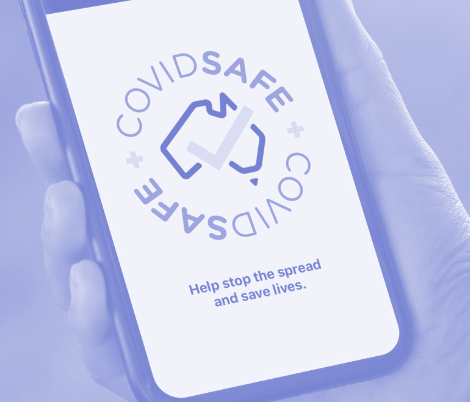 The Federal Government is threatening prison time for those who misuse personal data from the COVIDSafe app.
The draft legislation for the government's new COVIDSafe App has been released.
It proposes tens of thousands of dollars' worth of fines and even jail time for anyone who breaches the privacy safeguards of the app.
The tough laws apply to anyone, including police and security agencies.
The draft legislation suggests people will be permitted to access the data if they are employed by a state or territory health authority or if they are an officer, employee or contractor managing the data store.
But even under these circumstances, the data can only be accessed for the purpose of enabling contact tracing or ensuring that the COVIDSafe App is functioning correctly.
The new laws also prevent anyone from forcing anyone else to download the app.
"A person commits an offence if the person requires another person to download COVIDSafe to a mobile telecommunications device," the legislation reads.
Also, the laws would prevent a person from being denied entry into a premises on the proviso that the app be downloaded, under any circumstances.
Additionally, data storage administrators must "take all reasonable steps" to ensure that COVID app data is not retained on a mobile device for more than 21 days.
If that is impossible, the draft laws state data must not be retained "for longer than the shortest practicable period" after.
COVIDSafe users can request the data store administrator delete any registration data, and "the data store administrator must take all reasonable steps to delete the data from the National COVIDSafe Data Store as soon as practicable," the document reads.
Almost five million Australians have now downloaded the app. Experts have suggested that over double that amount need to use the app in order for it to be effective.
Its effectiveness may also be hampered by design flaws, with the Federal Government admitting that Apple iPhones may not be recording all the data required if their screen is locked.
Randall Brugeaud, the head the Digital Transformation Agency, has told a Senate committee that the iPhone version works in the background, it is less effective.
"What we can say is the quality of the Bluetooth connectivity for phones that have the app installed running in the foreground is very good," he said this week.
"And it progressively deteriorates and the quality of the connection is not as good as you get to a point where the phone is locked in the app is running in the background."
He said the government is hoping that contract-tracing frameworks being developed by Google and Apple would fix some issues.