Former MP gets spy tech role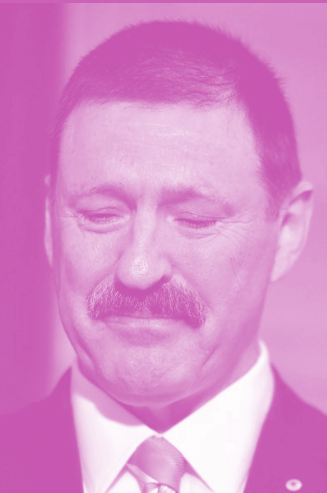 Former Labor MP Mike Kelly has found a new job with a global giant in spy technology, just days after retiring from Parliament.
Less than two weeks ago, the 60-year-old Dr Kelly tearfully announced his resignation, forcing a by-election in the marginal New South Wales seat of Eden-Monaro.
"I don't believe I can continue to do the job to the extent — and with the commitment and the physical demand — that I would want to," the former colonel said in April.
Dr Kelly has reportedly undergone 10 medical procedures in the last 6 months to address damage to his renal system, caused by severe dehydration during military tours in Iraq, Somalia and East Timor.
But now, reports say he has taken up a job with the Silicon Valley-based tech giant Palantir Technologies.
Palantir is privately valued at $US20 billion ($30.61 billion), and gains most of its value from its abilities in data mining. It is known by some as the company that tracked down Osama bin Laden.
Palantir software links together the huge volumes of data gathered by security agencies such as the Central Intelligence Agency (CIA) and National Security Agency (NSA).
Australia's Defence Department has been using Palantir software since 2011, and the company currently has millions of dollars in contracts with local security agencies like the Australian Signals Directorate (ASD) and Australian Criminal Intelligence Commission (ACIC).
The former MP will reportedly head up the Australian operations of Palantir Technologies.
"I have been fortunate to be able to take up a job offer with Palantir Technologies Australia that will enable me to work within my physical limitations but still be in a position to make a difference in relation to the issues that matter to me," Dr Kelly said in a statement to reporters.
In recent years, Dr Kelly has publicly praised the work of Palantir on several occasions.
"Companies like Palantir for example effectively vectored Osama Bin Laden's location so these are companies and capabilities that we need to work with," he told Federal Parliament in 2018.
He also informed Parliament's powerful Joint Committee on Intelligence and Security that Palantir was "providing a massive $US12 billion international effort on security issues".
Dr Kelly says his new employer is an "amazing organisation", "populated with some of the finest talent and quality personnel in the world".
"At the moment, for example, they are working in over 30 countries in the fight against COVID-19," Dr Kelly said.