AI ethics scheme coming

Print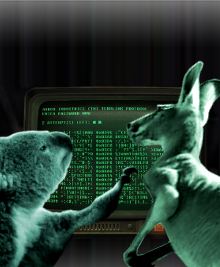 Experts want input on a new AI ethics framework.
AI is already changing the way we live, and will continue to play a bigger role in the future of tech, transport, healthcare and education in the next few years.
Australian experts have launched a process to assess the fundamental issues to be addressed, including how data is used to develop AI, whether AI is being used fairly, and when should we continue to rely on human decision-making.
They have already developed an ethics framework for AI in Australia, but the process needs public input.
"The framework … forms some of Australia's first steps on the journey towards the positive development and use of AI," say CSIRO researcher Emma Schleiger and Data61 scientist Stefan Hajkowicz in a new article for The Conversation.
"But true progress needs input from stakeholders across government, business, academia and broader society."
The AI ethical framework discussion paper is open to public comment until May 31, 2019.