CBA preps for APRA probe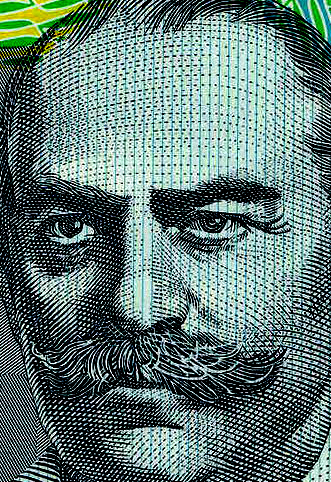 Commonwealth Bank is preparing its defence for APRA's inquiry into the bank's culture and reporting frameworks.
A prudential inquiry into CBA announced this week will focus on the bank's organisation structure and accountability frameworks.
The bank is accused of failing to properly monitor thousands of suspicious transactions, with the inquiry set to investigate whether its financial objectives outweighed prudent risk management practices.
Questions have been raised about the bank's approach to internal auditing and compliance.
At CBA, the audit committee reports through the chief financial officer, Rob Jesudason who is also responsible for the bank's security division, which contains its financial crimes unit.
The so-called "matrix reporting structure" has been criticised for diffusing accountability.
CBA chief Ian Narev defended the arrangement this week.
"Given the nature of banks and the need for finance expertise, risk expertise, IT expertise, a significant level of crossover and matrix reporting is inevitable," Mr Narev said.
The CEO said APRA's inquiry would focus on organisational, cultural or reporting levers that could have improved "the specificity of accountability".
"And not just to who might be responsible for after-the-fact reactions, but obviously even more critically specific tasks, whose job it is for them to be done so there are no gaps or overlaps," Mr Narev said.
The allegations against CBA expose some of the gaps in its risk framework. The 600-page statement of claim alleges the bank had a policy of not reporting suspicious customer activity if that customer had been reported less than three months earlier.
CBA's 'intelligent' ATMs had no limit on the number of transactions, so each machine allowed deposits of up to 200 bank notes — a maximum $20,000 per transaction.
About 25 per cent of Australian corporations are organised in the same way as CBA, where the internal auditor has an "administrative" reporting line through the chief financial officer.
But the vast majority of company internal auditors report directly to the chief executive.
Like CBA, NAB and Westpac's head of audits both report through their respective chief ­financial officers, who hands reviews to the groups' audit committees, which are comprised of board members.
Austrac acting chief executive Peter Clark has confirmed that the other major banks were not found to have failed their anti-money laundering responsibilities in the same way.
Westpac, ANZ and National Australia Bank have daily limits of up to $5000 on deposits through their ATMs — well below the $10,000 threshold that requires transaction reporting to Austrac.