Foxtel 'blank cheque' alleged

Print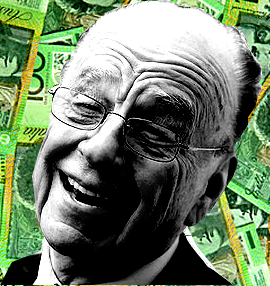 Investigations show Foxtel received a $10 million federal grant with no plan for how to spend it.
Anyone who has worked on a grant application process knows they tend to be extensive, strict and detailed, but this does not seem to be the case for broadcaster Foxtel.
Documents obtained by the ABC show the federal Communications Department allowed Foxtel to do whatever it wants with millions of dollars of taxpayer funds, though they were ostensibly granted for the company to broadcast under-represented sports.
The federal Communications Department told Foxtel that it needs to list the sports it pays for and plays, but has not required the company to provide any official documentation until next year.
Reports say the Government reached an agreement with Foxtel that requires it to produce 'Strategic Road-Map' each year, but it has never been published.
The broadcaster has made official statement suggesting the 4,888 hours of sports it broadcast during the 2019/20 financial year beat its target by 5 per cent. That target is presumably contained in the Strategic Road-Map, but there is no way to tell.
The $10 million grant comes in extension to $30 million for Foxtel that was announced in a single line statement in the 2017 Budget.
Neither the $10 million nor the $30 million payments were put out to any form of competitive tender.
Viewers can only access Fox Sports by paying a subscription to Foxtel; paying a private company to watch the sports that they already paid through their taxes to broadcast.
Greens spokesperson for media and communications Senator Sarah Hanson-Young says it is little more than a friendly handout.
"It appears that the Government has given Foxtel a blank cheque," she said.
"First it was $30 million, now it's $40 million, with the extra $10 million dressed up as part of the Government's 'COVID measures'. A nice deal if you can get it. This is taxpayer's money, and yet these emails show that very little concern for how the money would be spent or what value the public would get."