Secret trade deal to have deep health effects
Australian health experts have called on their colleagues to speak out against the Trans-Pacific Partnership agreement (TPPA), because of its major public health consequences.
Medical researchers at La Trobe University have signed a letter with counterparts from across New Zealand, published in British journal The Lancet, calling for transparency on the shady new deal.
"New proposed agreements for trade and investment threaten the ability of governments worldwide to provide affordable health care," the letter states.
The experts say the TPPA will dissuade governments from "[putting] in place health and environmental laws that protect public health and mitigate health inequity".
The TPPA is a trade deal between 12 Pacific-Rim countries, comprising more than 700 million people, which has been in negotiation in almost total secrecy for several years.
Representatives of large pharmaceutical and technology companies in the US are the only non-governmental players who have been allowed in on the development of the documents.
Despite the TPPA bringing in multinational rules on intellectual property and patents – which have a big impact on public health possibilities - health agencies have to rely on leaks for information.
The small scraps of the documents that they have seen are concerning enough.
The letter in The Lancet says the "expansion of intellectual property rights ... would prolong monopolies on pharmaceuticals and reduce access to affordable and lifesaving generic medicines".
"Effective price regulation of medicines could also be undermined. Rising medicine costs would disproportionately affect already vulnerable populations, obstructing efforts to improve health equity within and between countries."
Separate to the intellectual property section, a leaked chapter on investor state dispute settlement (ISDS) provisions is worrying too.
"[ISDS laws] allow investors to sue governments if policy changes or even court rulings substantially affect the value of their investment, yet do not allow governments to sue investors for breaching the right to health," the letter says.
"ISDS processes constrain governments' abilities to regulate on the basis of the precautionary principle, or even to implement health policies on the basis of established evidence.
"These processes can have a chilling effect on efforts to address key health issues, such as alcohol, the obesity epidemic, and climate change."
They predict that ISDS will bring litigation against tobacco plain packaging, for one.
"We call on our governments to publicly release the full draft TPPA text, and to secure independent and comprehensive assessments of the health and human rights consequences of the proposed agreement for each nation," the experts say.
"The assessments should evaluate the direct and indirect - and short-term and long-term - effects of the TPPA on public health policy and regulation, publicly funded health systems, the cost of medicines, and health equity; they should also be openly released to allow full public and legislative discussion before any political trade-offs are made and the agreement is signed."
The Lancet article is just the latest example of outcry about the TPPA from medical and academic communities.
Other examples include;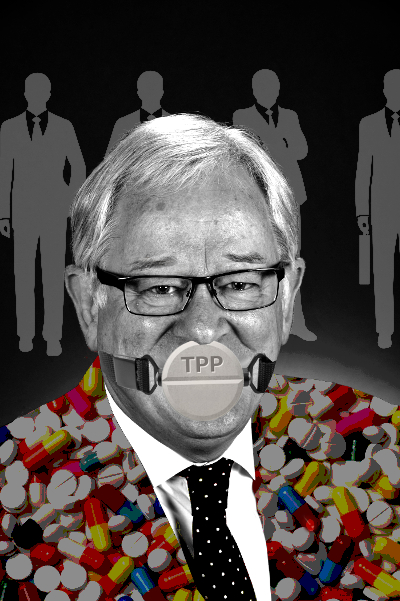 Gleeson D, Friel S. Emerging threats to public health from regional trade agreements. Lancet 2013; 381: 1507–09.
Lopert R, Gleeson D. The high price of "free" trade: US trade agreements and access to medicines. J Law Med Ethics 2013; 41: 199–223.
Médecins Sans Frontières. Trading away health: the Trans-Pacific Partnership Agreement. Briefing note; July 2014.
UNITAID. The Trans-Pacific Partnership Agreement: implications for access to medicines and public health. Report; April 2014.
Monasterio E, Gleeson D. The Trans Pacific Partnership Agreement: exacerbation of inequality for patients with serious mental illness. Aust N Z J Psychiatry 2014; 48: 1077–80.
Kelsey J. The Trans-Pacific Partnership Agreement: a gold-plated gift to the global tobacco industry? Am J Law Med 2013; 39: 237–64.