Spy bill detailed, decried as too invasive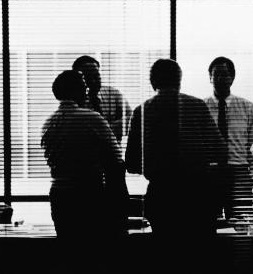 The Federal Government has tabled its plans to enhance Australian intelligence agencies with more digital powers.
Attorney-General George Brandis introduced legislation to Parliament this week.
The bill would let groups such as ASIO and ASIS hack computer networks, use streamlined warrants, and be protected from legal liability while doing so.
Under the new legislation one warrant would cover a network of computers, computers of third parties (who are not suspects) used to access targeted computers, and allow officers to disrupt the operations of computers.
ASIO director-general David Irvine says the changes bring security operations into the modern age, boosting efficiency and updated obsolete requirement.
"If you are conducting a particular investigation which involves a whole series of intrusive surveillance techniques including beaconing, tracking, listening device and so on, at the moment we have to get a single warrant for each of those particular activities," he told the ABC.
Mr Irvine said the changes were prompted by a fear of domestic terrorism.
"There's a number of people, admittedly a very small number of people, but nevertheless a significant number of people, who subscribe to the theories of violent jihad and who could at any time be prompted to carry out an attack, in Australia or overseas," he said.
"Our job is to try to predict and prevent that."
Some say the expanded powers allow indiscriminate surveillance of any device, and have been met with strong controversy already.
The Federal Government says it also wants to crack down on whistleblowers in security agencies.
Under the same bill, officers who leak secret information will face a maximum jail term of 10 years instead of the two year current limit.
It would also become a crime to copy or remove secret information, even if it is not passed on to anyone else.
Anybody found guilty in those circumstances would be jailed for up to three years.
Brandis says the new crimes and increased penalties will now apply to all employees of the Defence Intelligence Organisation and the Office of National Assessments, as well as other spy agencies.
The push for more digital spying power comes at the same time as the UN Human Rights Chief defends the actions of Edward Snowden, a whistleblower from the USA's surveillance operations the National Security Agency (NSA).
UN Human Rights Chief Navi Pillay says the fugitive former intelligence contractor, who is presently wanted by the US for leaking classified details of its surveillance programs, should be protected as a human rights champion.
"While concerns about national security and criminal activity may justify the exceptional and narrowly-tailored use of surveillance programs, surveillance without adequate safeguards to protect the right to privacy actually risks impacting negatively on the enjoyment of human rights and fundamental freedoms," she said.
"National legal systems must ensure that there are adequate avenues for individuals disclosing violations of human rights to express their concern without fear of reprisals," said Pillay.
"Snowden's case has shown the need to protect persons disclosing information on matters that have implications for human rights, as well as the importance of ensuring respect for the right to privacy," she added.