Spy shift to put all internet-users up for probing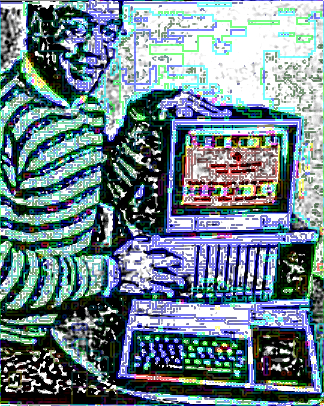 The Federal Government is bringing in bills which seek to give ASIO more abilities to monitor and control digital communication.
The Australian spy agency wants to access, monitor and even "disrupt" computers remotely, via the internet, if they are suspected of being used to propagate terrorism.
Attorney-General George Brandis says he will introduce new laws in the next fortnight to boost the abilities of both ASIO and Foreign Intelligence Service ASIS.
He says he has bipartisan support for measures to make it easier for the agencies to obtain warrants, conduct searches and monitor and intercept computer traffic - all of these suggestions were put to the former Federal Government by Parliament's Intelligence and Security committee last year.
A spokesperson for shadow Attorney-General Mark Dreyfus says the Opposition wants to see the specific wording of the proposed laws, but supports the recommendations of the Committee.
Some say the impending changes give ASIO too much power to pry freely into the lives of innocent Australian citizens.
The global fear of terrorists using the internet to spread their destructive message may enable Australia's spy department to buff up its powers, as it says it needs to be able to tighten the national security net on potential jihadists.
The bill will propose new powers including the ability to track computer and digital traffic between suspects and associates on the so-called "dark net".
The "dark net" is a term applied to small, private sharing networks, where users often communicate and share files with little fear of governmental or corporate interference. The encryption-based internet technologies have many valid purposes, particularly in allowing citizens of restrictive regimes to communicate with each other when governments crack down on normal channels.
Operators of various dark net communications services value their secrecy and constant encryption so much, that it is questionable whether any bill could introduce the tools required to break into them. Some open-internet advocates say the idea of breaking dark nets is just an excuse to bring in the strongest possible online policing powers, despite their likely lack of usefulness.
News Corp media outlet The Daily Telegraph has quoted intelligence sources as saying that new laws will be aimed at those who have joined groups involved in conflicts in Iraq and Syria, but who may seek to return to Australia.
Cabinet has reportedly passed secret recommendations to reform the 35-year-old ASIO Act, and subsequent new legislation is now in the drafting process, to be introduced to parliament in July.
Changes ahead of the sweeping reforms were started several weeks ago, following meetings of the National Security Committee.
The Daily Telegraph says that the Cabinet, on the strong urging of Attorney-General George Brandis, has adopted almost all of the 41 recommendations handed down last year in a report by the Joint Parliamentary Committee on Intelligence and Security.
But, knowing the potential political bomb it holds, the Government is expected bring a separate bill making it mandatory for telecommunications companies to retain customer data for up to two years. The idea is seen as hideously invasive for internet companies and their clients, but a whipped-up state of paranoia can be used to mask such a severe reduction of privacy.
Reports say the new laws will allow ASIO to access "third party" computers, before accessing a target computer itself. This ability is already available for phone interceptions, but has not been applied to computers.
The Australian spy agency may even be given the power to access an entire network on which a target computer is hosted.
ASIO will seek the authority to shut down or "disrupt" an individual's computer, mobile or other device if they are deemed a national security risk.
The reform bill appears to have bipartisan support from the Labor party and LNP, though members of the Greens have been questioning the level and scope of ASIO's digital abilities already.