International Conference on Artificial Intelligence for Energy Efficiency and Renewable Energy (ICAIEERE-24)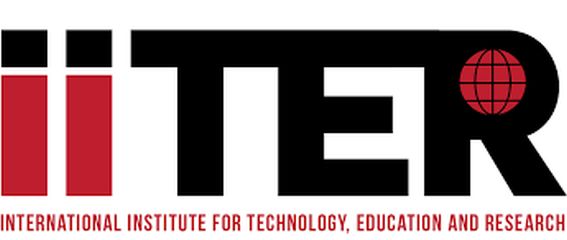 International Conference on Artificial Intelligence for Energy Efficiency and Renewable Energy (ICAIEERE-24)
IITER welcomes you to attend International Conference on Artificial Intelligence for Energy Efficiency and Renewable Energy (ICAIEERE-2024) on 12th January 2024 at Melbourne , Australia. The high-level discussions will gather expert speakers, informative topics, and participants from around the globe. In addition, there will be the finest networking opportunities, with more than 500 participants anticipated. The detailed session will include keynote lectures, oral talks, poster presentations, symposia, workshops, and more
Panellists will include academics, students, researchers, and industry professionals, creating an ideal environment for dialogue. Active participation, socialising, reviewing research and discoveries, and exploring solutions to continuing challenges will benefit everyone.
Furthermore, it will reduce the gap between theoretical studies and their practical applications. So, be part of the Artificial Intelligence for Energy Efficiency and Renewable Energy and gain useful information. Explore new fields in the area and create meaningful networks to boost your professional journey.

OBJECTIVE:
The aim of the International Conference on Artificial Intelligence for Energy Efficiency and Renewable Energy (ICAIEERE-2024) is to provide a platform that brings academicians, scientists, professionals, and practitioners under one roof. These opportunities will allow attendees to focus on current trends, achievements, solutions, and new fields.
Moreover, it will give a fair idea of where each nation stands in the various fields on Artificial Intelligence for Energy Efficiency and Renewable Energy. It will help all countries to work together and progress in the area. Furthermore, the aim is to narrow the gap between theory and its practical uses.
The goal is to provide academicians with opportunities to explore various fields. It will enable them to get valuable information, help them express their ideas, and give them a chance for research review and publication. Also, it will boost the implementation of discoveries and inventions.
The event will also publish original research papers, review papers, surveys, case studies, technical and management reports, viewpoints, conference publications, a thesis, book reviews, notes, commentary, and research papers. Peer review will help young minds enhance their research. Also, healthy engagement and discussing creative ideas will be helpful for professional and personal growth.
For further information, paper submissions and to register please click here.