First listed on: 06 May 2018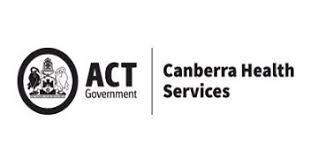 Digital Services Manager, Online Strategy and Design

Health
Office of Director General
Government and Communications
Media and Strategic Communications
Senior Officer Grade B
Salary Range: $118,319 - $133,197 (PN: 36833)
ACT Health is a values-led Directorate. Our values guide our day-to-day actions, behaviours, decisions and communications to successfully deliver the best services to meet the needs of our community. They were developed by us, for us and are unique to our work. ACT Health partners with the community and consumers for better health outcomes by: Delivering patient and family-centred care; strengthening partnerships; promoting good health and wellbeing, and improving access to appropriate health care, and having robust safety and quality systems. ACT Health works closely with other ACT Government agencies such as the ACT Government's Community Services Directorate, Justice and Community Safety Directorate, Chief Minister, Treasury and Economic Development Directorate, and emergency services providers such as the ACT Ambulance Service and the Australian Federal Police. Formalised consultative arrangements also exist with a range of agencies, such as the Health Care Consumers' Association (ACT), ACT Medicare Local and mental health, alcohol and drug, and other community service providers. The tertiary and training sectors remain key partners in the planning, development and delivery of healthcare services. Partnership arrangements with the Australian National University Medical School, University of Canberra, Australian Catholic University and Canberra Institute of Technology are well established and serve to assure the future supply of skilled health professionals.

Overview of the work area and position: The Communications Branch leads and directs internal and external strategic communications, media, digital, social media and marketing activities that support ACT Health achieve its goals. The Online Strategy and Design Team leads digital communications and community engagement capability and capacity within ACT Health. The team is responsible for the delivery of the Directorate's digital and design products, brand management, photography, video and providing teams across ACT Health with digital strategy, web governance and training opportunities. Under the broad direction of the Deputy Director for Online Strategy and Design, the Digital Services Manager contributes to, develops and implements all aspects of the digital strategy, approved online services and creative services for the promotion of and increased engagement in health services.
Eligibility/Other Requirements: Desirable: Tertiary qualifications (or equivalent) in a relevant field and previous experience working in a corporate, not-for-profit or government organisation. Prior to commencement successful candidates will be required to undergo a pre-employment Police check.
Contact Officer: Jack Walsh (02) 6205 2105jack.walsh@act.gov.au
For further information, please visit www.health.act.gov.au
Applications Close: 17 May 2018
Closing Date:

17 May 2018
Location:

ACT - Canberra
Salary:

$118,319 - $133,197
Work Type:

Full Time
Category:

Digital Media/Digital Services
Government/Public Sector
Information Management
Management and Supervisory
Service Delivery
User Experience
Web Development