First listed on: 17 July 2017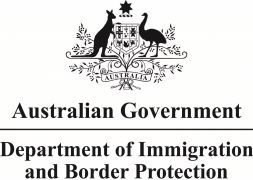 As Chief Information Officer, Intelligence and Capability Group (SES Band 2) you will be responsible for building and operating an ICT environment to enable the Department to achieve its strategic and operational goals. You will manage and oversee a secure set of ICT services to allow the Department's functions to occur which are complex and include approximately 20,000 desktops, over 150 Smartgates and kiosks, over 3,500 servers and nine data centres with a staff of approximately 1400 public servants and contractors. You will take the lead in ensuring that front-line immigration, citizenship, travel, cargo and intelligence activities are supported by client-facing systems that are robust and evolve with the needs of the Department and the Australian Government.
To be a strong contender for this critical role you will need to be a strong leader with personal presence who excels in leading people through change. You will be strategic and innovative in focus, forward-thinking, and resilient in working in fast-paced environments. You will have experience in managing IT services for a large and complex organisation using a variety of technologies as well as demonstrated knowledge of future global trends for business and IT. Your impressive personal style and ability to engender trust and respect will be complemented by a strong business focus, intellectual rigour, first class communication skills and a strong sense of collaboration.
Closing Date:

31 Jul 2017
Location:

National
Work Type:

Full Time
Category:

Executive Management
Government/Public Sector
Information Management
Management and Supervisory
Other IT and Telecommunications
Project Management
Research and Development
APS Classification:

Senior Executive (Specialist) Band 2