First listed on: 18 October 2018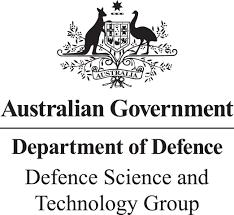 Information Management Scientist

Defence Science & Technology
Adelaide, SA
Salary $66436 - $91238 per annum Plus Superannuation

Science & Technology
Computer Science, Software Engineering
Mechanical & Mechatronic Engineering, Robotics
An opportunity for an information Management Scientist to conduct research into the application of emerging artificial intelligence (AI) and machine learning (ML) approaches to the unique challenge of managing information in tactical warfighting environments.
This work will provide a decisive advantage to the war-fighter by ensuring that the ever increasing amount of important information being generated is shared as effectively as possible across constrained tactical communication networks. A key challenge will be developing autonomous systems that control information delivery, based on a contextual understanding of the military situation and capabilities of available communication networks. As part of an integrated team of DST, industry, academic and international researchers, the Information Management Scientist will use their knowledge and experience in computer science to implement potential AI and ML solutions in an existing exemplar software system called SMARTNet. They will then evaluate and prove the military benefits of these approaches through experimentation and analysis.
The Information Management Scientist will:
Research and develop novel solutions in the field of Artificial Intelligence and Machine learning for the improved management of information across constrained land tactical environments.
Evaluate different approaches to the representation of military and network context in autonomous systems.
Implement novel solutions and approaches in an existing exemplar software information integration system.
Demonstrate research outcomes by conducting experimentation using: modelling and simulation, hardware in the loop testing, and field trials.
Collaborate with the research team of industry, academic and international partners.
Publish findings in journals and at conferences; present and report outcomes to Defence stakeholders
Knowledge of, or experience in, one or more of the following areas:
Computational intelligence for information systems and applications.
Tactical network information management protocols and techniques
The successful candidate will initially be engaged on a BASELINE security clearance with the ability to obtain a Negative Vetting 1 (NV1) Security Clearance as required for the position.
How to Apply
Applications are now open. To apply please visit https://www.dst.defence.gov.au/careers/job-vacancies
Further Information
For further information, please email ECR@dst.defence.gov.au
Location:

SA - Adelaide
Salary:

$66,436 - $91,238 per annum Plus Superannuation
Work Type:

Full Time
Category:

Artificial Intelligence
Defence/Weapons Technology
Government/Public Sector
Information Management
Research and Development