First listed on: 05 December 2018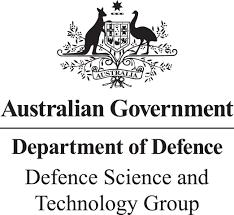 EResearch Program Manager

Executive Level 1 (S&T Level 5)
$100,946 - $113,866 (plus super)
Edinburgh, SA
Defence Science and Technology (DST) Groups Information Management & Technology Branches (IM&T) provide specialised and advanced scientific computing solutions to keep DST at the forefront of Australian Defence innovation. They provide valuable research ICT services to Defence and National Security operations. IM&T are an integrated, multidisciplined, e-Research capability, fostering a culture of excellence and strong client partnerships dedicated to providing services to meet DST research needs.
IM&T are establishing a new team of scientific computing eResearch analysts, embedded within DST's scientific divisions, working in partnership with DST researchers to develop or deliver innovative research ICT solutions. This embedded e-Research team will accelerate DST researcher's application of advanced scientific computing at the leading edge of engineering and data science. They will deliver to DST researchers and be part of expanding e-Research capabilities across the DST scientific domains, including maritime, land, aerospace, joint and intelligence.
The e-Research Specialist leads an integrated team of scientific computing professionals, working in partnership with DST researchers to deliver their research ICT needs, and develop or deliver innovative solutions to meet those needs. They will be responsible for maintaining a collaborative link between the DST researcher and other IM&T staff, including the High Performance Computing and Computational Science Program, delivering advanced scientific computing which underpin research outcomes.
The successful candidate will provide leadership and advice to the team, and coordinate the promotion, acquisition, development, and implementation of scientific computing information systems and services. They will possess a high level of technical specialisation to provide expert advice and be able to manage emerging technologies and expand e-Research capabilities in DST.
Key areas of e-Research delivery include researcher collaboration, computational science, research visualisation, and research data management and tools. This position is a Skills Framework for the Information Age (SFIA) level 5 'Ensure / Advise'.
For more information about SFIA, please visit the website: https://www.sfia-online.org/en
Key Result Areas and Duties:
Lead a team of e-Research professionals delivering advanced scientific computing across DST each of the Defence scientific domains, in particular, those requiring advanced scientific computing infrastructure, software and services.
Apply strong, well developed analytical skills to implement and support solutions that meet the evolving needs of DST researchers and to anticipate their future requirements.
Contribute to both DST research projects and IM&T scientific computing projects, and undertake client engagement leadership to deliver on agreed outcomes.
Strengthen and maintain relationships between DST researchers and the broader Information Management & Technology staff.
Foster collaborative networks and communities of practice to develop, deliver and share e-Research capabilities and advanced scientific computing knowledge with DST researchers and other e-Research Specialists.
Provide significant input to the further development of e-Research within DST.
Application Closing Date: 19 December 2018
For further information please review the job information pack, reference DST/02995/18 on www.defence.gov.au/apscareers
Closing Date:

19 Dec 2018
Location:

SA - Edinburgh
Salary:

$100,946 - $113,866 (plus super)
Work Type:

Full Time
Category:

Computer Science
Data Science
Defence/Weapons Technology
Engineering - Network/Systems Admin
Engineering - Software
Government/Public Sector
Research and Development
APS Classification:

Executive Level 1