Apples faces battery case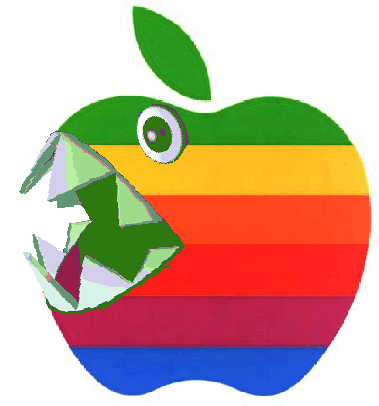 Apple has failed in its attempt to halt a massive lawsuit in London.
The legal action potentially worth billions in damages alleges that the company concealed faulty batteries in millions of iPhones.
The lawsuit, led by consumer advocate Justin Gutmann on behalf of around 24 million UK iPhone users, seeks damages from Apple of up to 1.6 billion pounds (AU$3.04 billion) plus interest.
Gutmann's claim asserts that Apple used software updates to throttle the performance of certain phone models and implemented a power management tool to limit their performance, concealing battery issues.
Apple has denied the allegations, calling the lawsuit "baseless".
The UK's Competition Appeal Tribunal (CAT) has permitted Gutmann's case to proceed but highlighted the need for more specificity in his claims and potential adjustments to litigation funding arrangements.
The lawsuit alleges that Apple intentionally slowed down older handsets to encourage users to upgrade to new models, affecting iPhone 6, 6 Plus, 6S, 6S Plus, SE, 7, and 7 Plus users.
Gutmann's case, dubbed 'batterygate', appears destined for a full trial, offering the potential for compensation for all affected iPhone owners.
In response, Gutmann expressed optimism about the CAT's decision, stating that it could pave the way for millions of consumers who may have incurred costs for battery replacements or new phone models to receive the compensation they deserve.
The lawsuit revolves around a power management tool introduced in a 2017 software update to address performance issues and prevent older devices from shutting down abruptly.
Gutmann alleges that Apple did not adequately disclose information about this tool in the update description and failed to clarify its impact on device performance.
He contends that Apple introduced the tool to conceal battery inadequacies, pushing users to download software updates instead of recalling products or replacing batteries.
Although Apple later added a mention of the tool to the update's release notes on its website, Gutmann asserts that the company still did not adequately explain that it would slow down older iPhones.
In response to users' complaints about performance issues, Apple has publicly apologised and offered reduced-rate battery replacements for a limited time.
Despite Apple's efforts to dismiss Gutmann's lawsuit, the Competition Appeal Tribunal ruled that the case could proceed.
This lawsuit follows similar cases in the United States, where Apple paid US$113 million to settle a case in Arizona and US$500 million to settle another in California.
Apple maintains that it has never intentionally shortened the life of its products or degraded the user experience to encourage upgrades, emphasising its commitment to creating long-lasting and user-friendly devices.